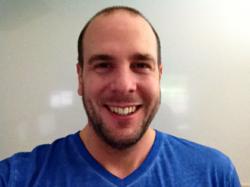 Sydney, Australia (PRWEB) October 20, 2012
In the ever-changing SEO landscape, new issues and problems crop up frequentlyand so do new suggested solutions for each concern. The question remains, however, for business owners, online marketers and webmasters: which of the solutions are worth their trust, time and investment?
In his recent video news release, Internet marketing expert James Schramko, reporting from historic Rome in Italy, brings clarity on two urgent SEO topics that reflect current issues of the daythe true cost of SEO and the newly-released Google disavow tool.
On the decision of paying for quality SEO services, Schramko provides insight by inviting some self-reflection from his viewers. Let me ask you this one question: How much would it cost you if your site drops from the search results? Thats what youre risking when you take those very cheap suppliers. Youre putting your website, your best asset in the hands of someone who could potentially be irresponsible, he says.
Schramko has always stressed that for an SEO campaign to be effective, there has to be a sizeable team of highly competent, dedicated technicians to take on the complex work of building a complete online marketing strategy. Typically, the value of SEO services pricing reflects the varied and interconnected tasks needed to undertake a winning campaign. This includes a full-time research and development laboratory for market research, analytics, customer reports and algorithmic updates monitoring.
The work of cultivating a wealth of credible websites, establishing relevant links, and hand-crafting quality contentall highly important for building visibility and boosting trafficalso doesnt come cheap. Youre paying for quality. Youre paying for results that actually last and that might survive the next algorithmic update and the one after that too. Thats why you get what you pay for, Schramko stresses.
For businesses looking to outsource SEO work, he recommends SEOPartner.com or LinkJuice.com. These are wholesale service providers with a robust R&D team, high SEO expertise and hundreds of customerstheir 85% repeat purchase rate speaks of deliverable results at the right price.
Another hot topic concerns the Google disavow links tool recently released by Google. Matt Cutts, the search engines anti-spam czar, officially announced its launch and recommends it for those who have received notification for unnatural or low-quality links in the sites. By using this tool, Webmasters can disavow links that they think are harmful, and can ask Google to exclude these links when assessing their sites.
Schramko, meanwhile, recommends the disavow tool only for power users, and stresses that it should be used with caution. He believes businesses and marketers who cannot afford delays may also find the system slowit may take weeks before the disavow tool releases results after a submission, and another long wait to correct links information in case of revisions.
Mostly, the tool is useable only for businesses that may have worked with unqualified SEO suppliers and are now being weighed down with bad, poor quality or spammy profile links, says Schramko. In some cases of very poor SEO records, it may even be more worthwhile and less risky to just consider building a brand new site.
SEOPartner and LinkJuice customers, on the other hand, will find no need to consider the new tool from Google. Highly relevant and fresh content keeps their websites far away from bad neighbourhoods, and constant vigilance from a dedicated team keeps campaigns updated and consistently effective. As always, quality, time-tested, and meticulous SEO work saves the dayand makes the future even more promising.