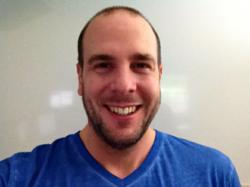 Sydney, AUS (PRWEB) December 02, 2012
In the battle for targeted, qualified and consistently high traffic online, content still rulesbut only if its created, promoted and positioned with expert precision. In his latest SEO video news update, James Schramko offers viewers a detailed discussion of how to ensure their online marketing strategy by making maximum use of content that is geared to push the brand out and up above the sea of competition.
His first tip: Know how to structure content with the right keyword composition. Short-tail, high-competition keywords refer to broad, generic terms that relate to a certain subject, and thus generate a high search volume. Schramko recommends using these type of keywords for content located on the home page. Meanwhile, he advises the use of the more specific long-tail, low-competition keywords to build an armory of posts to funnel web site traffic back to the highest converting page.
According to Schramko, long-tail keyphrases bring more relevant traffic as visitors will most likely be looking for services or solutions that are in line with what the business offers. When someone comes into your site on that long tail phrase, its on a particular topic. You use the copy in that page to convert that customer across to your core topic, back to that homepage where it does all the heavy lifting.
Aside from the homepage, businesses should also draw visitors to other places in their website, such as the comparison page, FAQs page, or testimonials page. In any case, you want to be creating as much content as you can, updating your posts as often as you possibly can with multiple media. Just get stuff out there and bring it back.
After the content has been written and structured well, its critically important to market it through multiple layers of promotion including bookmarking, syndicating to RSS feeds with mash-ups, and marketing on social media sites such as Facebook, Twitter, Pinterest, and Google+.
However, while Schramko encourages the wide distribution of premium content, he warns against publishing duplicate content on the same website, a practice that some low-quality SEO teams have been following. Do not take the same piece of content and then cut and paste it on the same website 20 times. Theres no point doing that. That is a ridiculous thing to be doing; it offers no value for you, and its not adding value to the Internet.
For businesses wanting to maximize their high-quality materials, his suggestion is to repurpose the content by posting it on different places around the Web. This will offer a whole new context for the article, and thus count the page as original.
Ideally you want to be putting out new content to new places as often as possible. Just build up this huge SEO wall of information that will point back to you and your message. You do this and youre going to get great results, he says.
Schramko says all the premium pieces of content should receive maximum exposure, whether its posted on the main page or found elsewhere on the web. For example, when someone publishes a podcast that Im on, on their website, I socialize it, I Google+ it, I tweet it, I comment on it, I get them bookmarks, we back link it, because I want that to be pushed up as well so that everything pointing to my site is elevated.
Interested in having the business leader empower your content? Schramko reveals he grants podcast interviews for large audiences. Book me for an interview. Im happy to get on to your podcast and Ill help promote your website as well.
For those geared towards leveling up their SEO strategies, Schramko recommends checking out the SEO services chart recently created by LinkJuice. The infographic shows a comparative breakdown of the top four traffic services from SuperFastBusiness to help clients find the services that will perfectly match their needs.
Schramko ends the video with a free offer: a call out for businesses interested in getting a free analysis of their website SEO position. Just go to SEOpartner.com, hit the Free Website Check button, fill in your details and well come back to you with a little analysis for your site.