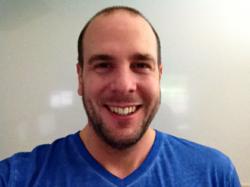 Sydney, NSW (PRWEB) March 12, 2013
The most recent website news update from SuperFastBusiness CEO James Schramko discusses five helpful website conversion tips that can help business owners see better results and bigger profits.
These tips are the products of continuous conversion testing procedures being performed by Schramko's website development firm ATLWeb.com; valuable insights from conversion experts are cited here as well.
Here are the five different ways to get amazing conversions:
1. Use the Yahoo! developer service called Smush.it. "This service will compress your images on your website in a loss-less way so they will still look exactly the same, but it will move unnecessary bytes. When your images are smaller, your sites will load faster, which gives your user a better experience," Schramko explains. With a site that is quick to respond, there's a better chance of making conversions than if visitors were to navigate away from the page because it takes too long to load.
2. Track each opt-in source. "On my site, I have various opt-in choices, the entrepreneur states. People can opt in on the header bar, they can opt into the video after the video plays with LeadPlayer, they can opt in with a script that pops up when they scroll to a certain depth in the site, and they can opt in by clicking on a banner on the sidebar and go into my dedicated LeadPages, which Im always split-testing." The best thing about this, he adds, is that he can tag each source and identify which ones are generating the most leads and which ones are not performing.
3. Pare sites down to the bare essentials. With too many visual features, a website can appear cluttered and confusing, which can then put customers off. The CEO shares, "When you eliminate objects on your site and reduce it down to the bare essentials, then youre actually helping people take action." He recommends using heatmaps to see exactly which features people click or browse through the most often.
4. Make customers the "heroes" of the sites. It can be quite common for business owners to allow a website to become an "egocentric" online property that talks about nothing else but the company. "If you go along to SuperFastBusiness.com and have a look, you'll see how the Products page is all about the customer, and the About page is about the customer I make that page about how I can help YOU the customer."
5. Make things easier for the customers. According to Peep Laja of ConversionXL.com, causing Web visitors to perform "pogo sticking" having to click a button to see where it leads, then coming back to the previous page can have a negative effect on customers impression of a site. A simple layout can go a long way in providing a satisfactory and memorable user experience for Web visitors and introducing better website conversion. Making buttons easily visible, labelling each one to let users know where they will be redirected after clicking, or putting thumbnails of the page they're clicking to in advance are all excellent ways to help customers easily find their way around a site and be inspired to make a purchase, come back, and refer more people to visit the page.
For more information on quality website development that creates a positive impact on business and conversions, visit ATLWeb.com today.