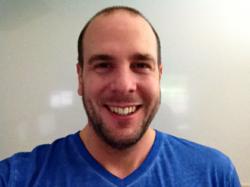 Sydney (PRWEB) October 09, 2012
Online businesses and website owners initially preferred exact match domains (EMDs) to improve their rankings on major search engine results pages, but the latest in a series of search engine algorithm changes (The EMD Algorithm Update) has specifically gone after these domains in an effort to remove low-quality websites from results pages. In his most recent news update video, James Schramko, CEO of SuperFastBusiness.com, offers a solution to help affected sites spring back into action after being slapped.
EMDs are domains that contain exact keywords or specific search queries; they can sufficiently generate traffic and help improve a company's branding and marketing initiatives. The recent changes are aimed at reducing the advantage of search engine results by effectively penalizing sites with an over-reliance on just having a keyword-rich domain name.
"If you have been affected, just have a look at your site. If it was a one-page site… and you've got no other fresh content out there, then at the very least you should add five postsoriginal posts, just like in (our) Content Assault training," Schramko suggests. This increases the possibility of the site being picked up again when the search engine re-indexes the site. Fresh, useful, and original content, on the other hand, may help a business site avoid getting slapped and can even contribute to improved rankings.
Discovering traffic sources using tracking URLs is another necessary task for giving online businesses a hefty boost in sales, and that is exactly what a training course in Schramko's SuperFastConversions.com teaches. "When you know where your traffic is coming from, its very easy to get more of the good trafficespecially when youre tied in with your goals," the Internet marketing expert explains. "Ive updated my YOURLS tracking shortener to include search engine analytics variables. Ive posted some how-tos in FastWebFormula.com on this; basically, you can very quickly create a trackable and shortened 301 redirect link. This way, you can track your traffic, see your conversions, and do more of what works."
The online business expert also touched on the importance of inspired and responsible copywriting. "Whenever you make a claim in your copy, be sure to back it up with proof. Over time your market will get tired of outrageous claims, so it's best to always support your claims." Schramko notes that excellent copywriting tips are available on the online business forum community FastWebFormula.com.
To add to his tips for creating and managing value-added content, Schramko also recommends using hosting services apart from one's reseller account so that bandwidth can be controlled. "Use Amazon S3 for audios and images. For videos, use YouTube or Wistia. You'll be taking that traffic load off your site and the site will load faster; that's going to give you better quality scores and youll actually get better conversions when your site loads fast."
In terms of effectively collecting payments, the CEO actively promotes the adoption of "get paid first" business models. "Switch to getting paid upfront if youre in a standard contractor position where youre doing work on credit; life will be much easier," Schramko shares.
To round out his news update, Schramko encourages business owners to share how they are able to apply his tips to their own environments. Filming from the "I Love Marketing" event in Phoenix, Arizona, Schramko invites viewers to post comments about his regular updates and how they help improve their own business operations.