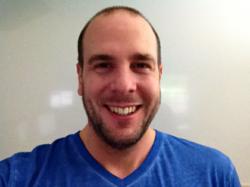 Sydney, Australia (PRWEB) October 05, 2012
When Google senior engineer Matt Cutts announced another algorithm update, it caused quite a stir among several webmasters and marketers who fear its potential blow to their businessbut the anxiety was not shared by online marketing coach James Schramko. In his latest video release, the Australian online business leader is seen reporting from Phoenix, Arizona as he issues a number of practical recommendations that will enable websites to remain relevant and highly visible amidst the newest changes from the leading search engine.
While remaining undeterred by the controversy, Schramko acknowledges that indeed, a number of sites are reported to be getting slapped in forums and have been affected by Googles recent crackdown on websites with low-quality content. The update, this time targeting exact match domains, was among the newest of the many changes launched by the leading search engines anti-spam team. Exact match domains are sites that strongly depend on the keyphrases on their domain names for ranking.
Schramko says that keeping up with the changes can be complicated but manageable, especially if the site is brandable, or of high quality. And while the controversy has sparked a lot of talks around SEO forums, Schramko reminds webmasters to rely only on safe and valid sources of information.
My advice continues to be: build a brand, make sure that your brand is the hero, and stop trying to manipulate Google results. Just give them what they want, he underlines. As an added measure for stronger brand management, Schramko provides a link to the newly redesigned merge of Google Insights and Google Trends, recognized as two of the most useful tools for getting ranked well.
Schramkos tutorials continue to be reliable sources for leading webmasters and online business owners, especially with the increasingly positive results reported by the websites he manages. Today, he abides by his recommended strategies that continue to result in brilliant outcomes even in the post-Panda, post-Penguin period: helping clients choose keyphrases and create blog posts, and making these phrases and posts rank well over the competition through highly specialized SEO approaches.
He also stresses the danger of over-optimizing homepages, especially for older websites. Ensure that those deeper pages are content rich and then start to link to those so that you can build up the mass of your website into a large snowball effort, he advises.
Another one of the latest Google updates he highlights is the inclusion of Twitter tags in the search index results. Twitter tags are going to be more searchable now, so utilize Twitter tags in your marketing campaigns, he says, adding a tip on how to maximize the new features of Googles Tag Manager for one-spot tagging and site administration.
Meanwhile, Schramko reminds webmasters that Googles more relevant, localized search can now affect ranking results since it may be biased to the users location. For a more accurate reading, he recommends turning off Google products and applications first and using a proxy server when checking site rankings. His team implements a more meticulous approach, which includes taking before-and-after snapshots, manual checks and cross checks.
Lastly, Schramko strongly reminds webmasters to refrain from stuffing locality text blocks and using link rental schemes instead of no-follow links, partly in reference to newly updated Google Webmaster Tool guidelines, and mostly because theyre simply highly discouraged SEO practices.
The best thing you can do is have the most relevant content and that is going to pick up Google traffic, he adds. For Schramko, his strategy of combining consistently good SEO practices, innovative approaches, and specialized expertise remains the best weapon for success in todays highly dynamic online business landscape.