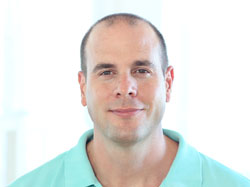 Sydney, NSW (PRWEB) April 18, 2013
Aside from developing unique offerings and providing a special brand of quality and service for their customers, today's businesses also strive to establish a solid online presence in order to achieve success. The question is, is it better to use one's own name or the name of his company when blogging? Seasoned Internet marketer and SuperFastBusiness chief James Schramko presents the pros and cons of using a personal name and a brandable domain name in his latest website news update video.
Business owners are increasingly taking the time to build the authority of their business by maintaining top quality websites with valuable content that effectively helps spread their unique business message. One matter that they must take into consideration is the option of registering the website under the business owner's own name or using a company name that best describes the venture's brand.
"Of course, a lot of this depends on what you are trying to do," Schramko says. "I think, for most people, it's better to associate yourself with your brand and assist that brand in building up." He cites an example using the notable English businessman Richard Branson, founder of the Virgin Group of companies. A person seeking to reach the business tycoon's blog can try typing "Richard Branson blog" into a search engine will be presented with a Virgin.com site, followed by a forward slash, and the name Richard Branson. Essentially, this shows that Branson maintains his authority as a business individual, but it still comes under the Virgin brand.
Schramko recommends focusing one's business management and development energies on a smaller number of things rather than distributing efforts across several ventures at once. Having a primary business to direct one's attention towards can yield more positive results. "Thats why I chose to blog under SuperFastBusiness.com instead of JamesSchramko.com," he shares.
Reader comments on the CEO's news video also offer insight on the personal domain name-brandable blog domain name debate. One explains that using one's own name lets customers know that they are interacting and building a relationship with a real human instead of a blank, faceless entity and many consumers actually appreciate this. On the other hand, a website named after a person may not be such a good idea down the line when it comes time to sell the online asset few people would be willing to purchase a website named after someone else, after all.
Another reader commented that a brandable domain would be a more effective domain; building the brand should be the priority, and with careful business choices and dedication to quality, over time consumers will quickly recognize the face in the videos and the author's name on the posted articles.
To round off his update, Schramko shares that he will be redirecting his own domain name right towards the SuperFastBusiness.com blog and will take cues from future traffic results and user comments as to whether this will change or not. He also encourages readers to provide more case studies on domain names that they may have encountered. "Please comment below this video; more importantly, link out to examples where youve seen it done well and Id love to start a bit of a debate about this to see what we think is the best practice."