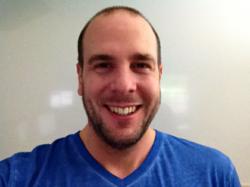 Sydney, Australia (PRWEB) December 08, 2012
Twenty original videos. Seamless YouTube uploads using the right tags and descriptions. Original articles based on the video. SEOPartner, a division of SuperFastBusiness owned by James Schramko and solely dedicated to expert, human-powered search engine optimization services, has just added a video pack to its list of other services. The SEO Video Pack is designed to help startups, web-based businesses, and other Internet ventures maximize enormous opportunities from video marketing. According to Schramko the need to introduce a video-centric campaign can create remarkable results. He shares further, We tested the first version of the package with our own videos, and the first customers, and the results were astounding. So we rolled out the package to the public.
Under the latest video pack, clients can send SEOPartner a maximum of 20 original videos per pack ordered. The expert team behind the SuperFastBusiness division will then assign the right tags and descriptions to the video and upload it on highly popular platform YouTube. The client may provide one keyphrase thats suitable for each one of the videos. From thereon, SEOPartners specialists will execute strategic social media promotions to publicize the videos. And it doesnt stop there. The video SEO package also includes at least one original article, plus two re-written articles based on the original piece, for each of the videos. The articles will be posted to high-ranking web 2.0 sites and linked back to the videos. The strategic announcements and links are all designed to improve page ranking for any website.
Schramko remarks that video marketing as a results-driven component of content creation is going to be even bigger next year. The successful entrepreneur says, Utilizing more videos in your marketing will increase your sales next year. His other business, TrafficSure.com, also offers video service. The difference between that service and the new addition to the SEOPartner packages is that clients for TrafficSure can get their videos mildly edited and enhanced syndication per video. Videos meant for SEOPartner have to be provided by the client and be ready for upload on YouTube.
To ensure an effective video that will get the desired viewership and be shared multiple times, Schramko recommends producing a short video, as this tends to get higher engagement, and to be perfectly clear about what the video needs to achieve from its viewers like sign up for email updates or check out a new product on the companys website.
Schramko also suggests, Keep your videos entertaining, educational, and remember to ask your viewer to do something at the end of the video and even if it is simply to subscribe or leave a comment. With people viewing more video and also using iPads and iPhones whilst watching videos, this is the perfect place to be in front of your ideal audience.
James Schramko predicts that video will be the biggest trend in 2013. He explains in a recent SuperFastBusiness.com video, That is because its engaging. Its interactive. And people are interested in watching video. You can do branding with it. You can do direct response. You can show people how to use your product.
With YouTube viewers streaming 100 million videos daily and Forrester Research discovering that videos are 53 times more likely to generate first-page ranking, SEOPartners video pack would certainly be a wise investment to make today. For more details on the new video pack, go to SEOPartner or go to TrafficSure for the all-inclusive video service.