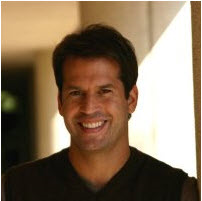 Walnut Creek, California (PRWEB) March 11, 2015
Private video marketplace JamLoop (http://www.jamloop.com) announced today it has partnered with Trust Metrics (http://www.trustmetrics.com ), the leading provider of digital measurement standards for publisher quality and brand safety. JamLoop uses the Trust Metrics ratings system to classify and ensure the quality of video ad inventory that it provides to advertisers buying on its Big Video programmatic video private marketplace.
With the partnership, JamLoop distinguishes itself from other private video marketplaces by proactively ranking and pre-qualifying brand safe video inventory across digital devices, including desktop, mobile and connected TV. JamLoops approach to aggregated video inventory (with over 2 billion monthly impressions viewed) now offers the largest single source of third-party quality ranked and vetted inventory for programmatic video ad buying. In partnership with TrustMetrics, JamLoop now provides greater transparency in the video buying process, so that advertisers efficiently buy brand safe ad placements wherever consumers watch video content today.
Brand safety is a huge concern for advertisers in digital video. This is especially true in programmatic buying, where trading solutions are making ad buying decisions in milliseconds across billions of impressions from thousands of publishers. JamLoops differentiation is not only in providing massive video audience reach but also in qualifying that reach to make sure buyers know exactly what they are getting, said Leif Welch, JamLoops CEO. While audiences fragment their viewing across more and more devices, from tablets to Roku boxes, JamLoop is committed to offering big safety and big transparency to advertisers that buy on our private marketplace. Together with Trust Metrics, we bring the same quality and safety characteristics that advertisers expect from traditional TV buying to the digital video realm, Welch concluded.
"We are very pleased to be working together with JamLoop to enhance the quality of video ad inventory, said Jeremy Davis, CEO of Trust Metrics. JamLoop shares our vision that applying brand safety and quality scoring in digital video inventory will give premium advertisers the confidence to invest in the medium. We expect that they will realize significant performance gains through JamLoops Big Video programmatic marketplace as a result,
About JamLoop

JamLoop helps brands reach premium TV and Digital Video audiences in a brand safe environment, through programmatic buying with full transparency. For more information on JamLoop and Big Video, visit http://www.jamloop.com or follow us on twitter @jamloop.
About Trust Metrics

For more information on Trust Metrics, visit http://www.trustmetrics.com; follow us on Twitter @trust_metrics.