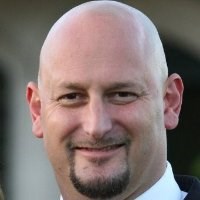 (PRWEB) October 01, 2013
Jason Ross of Norwalk, Connecticut was just named Vice President of Sales for SCS Direct Inc. In this capacity, Ross will be responsible for retail sales of the companys diverse product lines, with focus in the mass retailer marketplace.
Ross has a deep background in Sales and Business Development. Most recently he was Vice President of Sales for Horizon Group USA. Prior to that he held a variety of positions with EB Brands for over twenty years.
SCS Direct has developed a myriad of products that consumers want, we needed Jason on board to kickstart sales, stated Howard Greenspan, Owner of SCS Direct Inc.
The team at SCS Direct Inc. has launched over 20 innovative products in 2013 and anticipates that number will climb to over 100 by the end of 2014. The company recently purchased Camerons Products in order to expand product lines and marketing channels. Ross will be working across all product lines to increase sales and profits.
Ross will be based in the companys Milford, Connecticut headquarters.
About SCS Direct

SCS Direct was founded in 1998 to develop innovative products for consumers in the United States and Internationally. The SCS team focuses on finding little-known products and ideas; continually tweaking and improving them until they are marketable. Current products include various toys, housewares, electronics, outdoor living and infant care items. SCS Direct is ranked #296 on the 2012 Inc. 500 List of Americas Fastest Growing Companies. For more information about SCS Directs unique line of products call 203.870.4867 or visit http://www.scsdirectinc.com.
###