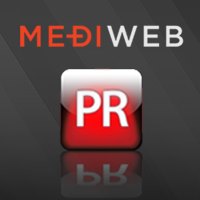 Santa Rosa, CA (PRWEB) December 24, 2012
MediWebPRs parent company JB Communications has offered quality, successful medical marketing strategies to a diversity of Hospitals, IPAs, HMOs, large and small specialty medical groups, and physicians since 1988. Maintaining a highly visible, positive online image has become increasingly important and complicated in recent years, and many medical groups dont have the time or resources to develop an effective online marketing campaign for their practices.
To meet the demand for marketing solutions in the healthcare industry, JB Communications is launching MediWebPR to physicians and organizations across the nation. MediWebPR can now increase healthcare online visibility, maintain high standard patient evaluations, and communicate expert information from physicians and practices to their target audiences. These strategies have proven to be very successful at establishing MediWebPRs clients as industry leaders in their respective fields, as well as bringing them more targeted patients.
MediWebPR founder and president, John Beilharz, PhD, received his Masters Degree in Community Psychology and his PhD in Organizational Development. Mr. Beilharz directs the Medical Marketing Department, which now makes up 75% of the total clients for JB Communications.
Mr. Beilharz explains, The ease of access of information via the internet has revolutionized the ways in which people of all ages select their doctors and medical services. Data from MediWebPRs referral reports indicates a major increase in the amount of referrals coming in from outside a doctors office or hospital over the last 5 years. The percentage of the population using the internet and social media to make health care choices continues to increase at an alarming rate.
Recent data from the Pew Research Center shows that almost 9 out of 10 adults in the United States use the internet, and that 80% of adult internet users search the web to find health information. Of the 85% of adults that own a cell phone, one-third have used their mobile phones to look up health information. The upward trend of internet and social media usage, combined with the increase of patient satisfaction websites such as Healthgrades and Vitals, makes it essential for physicians and their practices to structure calculated online marketing campaigns.
MediWebPR offers a one-of-a-kind comprehensive online marketing and public relations program that seizes every opportunity to have prospective and current patients discover medical clients and their services in a favorable light, maintaining a competitive edge over their competitors online market share. MediWebPR clients enjoy the healthy benefits of acquiring new patients from their target audiences, retaining existing patients, developing and maintaining high search engine rankings, as well as maintaining current, accurate information about physicians and practices on local affiliated hospitals websites.
Many businesses today offer marketing and reputation management services for a diversity of professional fields. MediWebPR concentrates solely on medical practices and organizations. Mr. Beilharz explains, We dont simply put band-aids on negative evaluations and erroneous information, we deal with the problem systemically using proven techniques to offer a solid long-term remedy.
Unfortunately, it doesnt take many negative reviews to deter prospective patients from choosing certain doctors and practices, and patients that have had negative experiences are more apt to leave reviews of their experience than patients that have had more positive experiences with their doctors. Physicians and practices work hard to bring professional, quality healthcare to their patients. Keeping physicians online reputations accurate and favorable is an essential part of growing any practice. MediWebPR Image Management accomplishes this by profiling clients as industry leaders, and making it very easy for patients and online viewers to share their positive experiences on third-party patient satisfaction websites.
Professional and effective online marketing and public relations begins with a website that not only looks good, but also establishes and maintains a high search search engine optimization (SEO) ranking. MediWebPR websites come equipped with MediWebPR Custom Connect, a website interface that enables MediWebPR to easily manage multiple social media profiles and website updates for clients. MediWebPRs Custom Connect efficiently communicates educational health information from practices to their targeted audiences, making the most out of custom content, and dramatically boosting SEO.
MediWebPR provides further optimization with its Digital Public Relations program, offering clients the opportunity for an enormous SEO boost at affordable rates. MediWebPR also offers clients pay-per-click campaigns with managers who carry Google Adwords Certification and years of experience running successful campaigns for a variety of clients. MediWebPR offers these and other online tools for their medical clients to provide them with a comprehensive online presence necessary for todays successful medical marketing plan. To find out more go to mediwebpr.com or contact directly at (707) 579-4977.