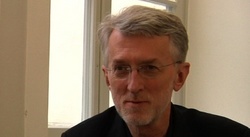 San Francisco, CA (PRWEB) May 28, 2009
Jeff Jarvis, Interactive Media Innovator and Professor at the City University of New York's Graduate School of Journalism, says the Internet's power to put companies in direct contact with customers is pushing advertising to the periphery. Advertising, he says, is a failure, resorted to either because the relationship with the purchasing public has broken down, or because there is some new information that was not properly communicated.
A video interview with Jarvis discussing how the Internet has diminished advertising's effectiveness is featured on IdeasProject, a website developed by Nokia. IdeasProject is an online "information space" that provides a new way to interact with thought leaders and their big ideas about the future of connected communications. For more on Jarvis's big idea, visit: http://www.ideasproject.com/idea_person.webui?id=3504
"Everyone tends to look at the Internet in their own image," said Jarvis. "The media thinks the Internet is a medium; commerce thinks it's a store. It's not. The Internet is a connection machine, and in that sense, it disrupts every single industry."
"Jarvis points out that the ideal relationship of a company with its customer is direct, with no middleman. When you don't have that relationship, you have to advertise, which according to Jarvis, is a failure," said Valerie Buckingham, Director of Technology Marketing, Nokia. "With the Internet, a business can establish a direct relationship with the customer, which is far more valuable and efficient. We look forward to featuring more of Jarvis's provocative thoughts about the Web's disruptive force in every industry on IdeasProject."
For the remainder of this month, editors from the IdeasProject are featuring their favorite ideas as submitted by the public and sending a Nokia N95 to the 'Big Thinker' who contributed. Share and submit your 'Big Idea' with the world by visiting http://master.ideasproject.com/userideasubmit.webui
About Jeff Jarvis
Jeff Jarvis, author of What Would Google Do?, blogs about media at the very popular Buzzmachine.com. A consulting editor and a partner at the news startup Daylife, he was until recently president and creative director of Advance Internet, the online arm of Advance Publications, where he developed the children's educational site, 'Yuckiest Site on the Internet,' with Susan Mernit. He also writes a new media column for The Guardian and is host of its Media Talk USA podcast. He gained national notoriety when he wrote about his negative experiences with Dell Computer's customer support system, and was one of the first to report from the site of the World Trade Center attacks, an experience that led to his new 'career' as a blogger. The creator and founding editor of Entertainment Weekly, Jarvis's career as a journalist includes positions with the New York Daily News, TV Guide, People, the San Francisco Examiner, the Chicago Tribune, and Chicago Today.
About IdeasProject
IdeasProject, a project of Nokia hosted at http://www.ideasproject.com, brings together the most visionary and influential "big thinkers" to contemplate the big ideas that matter most to the future of communications. It is a new kind of conversation platform aimed at uncovering the connections between these thought leaders and their disruptive ideas. Explore the IdeasProject website, subscribe to its RSS feed, join its Twitter feed (IdeasProject), and come back often to learn about great new big ideas as they break.
About Nokia
Nokia is the world leader in mobility, driving the transformation and growth of the converging Internet and communications industries. We make a wide range of mobile devices with services and software that enable people to experience music, navigation, video, television, imaging, games, business mobility and more. Developing and growing our offering of consumer Internet services, as well as our enterprise solutions and software, is a key area of focus. We also provide equipment, solutions and services for communications networks through Nokia Siemens Networks.
###