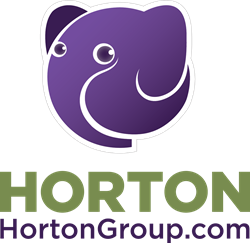 Nashville, TN (PRWEB) July 17, 2013
Nashville interactive marketing agency, Horton Group, has recently brought on experienced online marketer, Jeff Recker, to help build productive business relationships in the Nashville market, while working to improve their client portfolio. Recker brings with him more than 15 years of online marketing experience in a variety of industries.
The newest member of the Horton Group business development team has already hit the ground running, establishing partnerships with various well-known Nashville organizations. Through early efforts, he has been able to significantly increase Horton Groups business opportunities.
I am excited to be part of the forward-thinking team here at Horton Group, stated Recker. Horton Group has become a noticeable fixture of the Nashville interactive marketing landscape and I look forward to helping maintain that tradition of success. We do this best by connecting with other businesses and community leaders, and sharing with them how Horton Group can improve multiple aspects of their online marketing.
A native of Cincinnati, Recker helped form PlusVentures, LLC and develop several retail websites that attracted national attention, including coverage by CBS Marketwatch. Recker received his MBA from Vanderbilts Owen Graduate School of Management and graduated as a Douglass W. Binns Marketing Scholar. Before joining Horton Group he worked for Comcast as a technology consultant for small to medium sized businesses.
Recker is also a certified National Fishing in Schools Program instructor and spends a portion of his free-time volunteering at local schools. He is also an avid fly-fisherman and heavily active in the Nashville fitness community.
About Horton Group

Horton Group has been working with clients of all shapes and sizes since 1996. The full-service Nashville online agency provides web design, web development, email and mobile marketing, media buying and local search marketing. The Horton Group team is dedicated to providing businesses and organizations in and outside of the Nashville area with creative and insightful ways to engage customers and build branding.
For more information on Horton Group's online marketing services and more contact them either by phone at 615-292-8642 or by email at info(at)Hortongroup(dot)com.