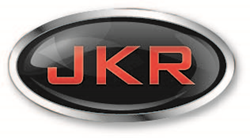 Orlando, FL (PRWEB) April 28, 2015
JKR Advertising & Marketing, an Orlando-based automotive agency, posted its best quarter ever. The firm now projects readjusted annual billings for 2015 to $ 76 million a new record. Eight-year-old JKR is already one of the nations top-five automotive-only advertising agencies.
The first-quarter billing report is up 15% from the same time in 2014, a clear signal of confidence from its growing list of clients.
We had an outstanding quarter matching the continual triumphs of our clients, said Kevin Baumann, JKRs Chief Executive Officer. Our customers are having great success in their operations and are reinvesting those dollars back into their marketing efforts.
The first quarter numbers were boosted by JKRs signing of six more clients, which now eclipse 115 in total. The agency added dealerships in Maryland, South Carolina, California and Iowa Berlin Chrysler Dodge Jeep Ram Chevrolet (Berlin, MD); Stokes Honda (Beaufort, SC); Redding KIA (Redding, CA); Mitsubishi of Des Moines (IA); KIA of Des Moines (IA); and Toyota of Des Moines (IA).
The agreements with the Des Moines dealerships are especially unique, as they are the first to add JKRs new digital marketing service, NOW Digital. JKR acquired the online company late last year, giving it new levels of expertise and support for its clients in the digital arena.
Founded in 2007, JKR Advertising & Marketing delivers all aspects of automotive retail advertising. JKR provides market analysis, creative, radio, TV, print, public relations, and digital. JKRs experience, knowledge, and dedicated focus result in the overwhelming majority of clients outperforming their peers, markets, and competitors. Clients include individual dealerships and multi-brand, multi-store groups.