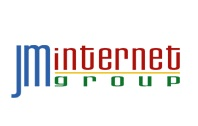 San Jose, CA (PRWEB) October 31, 2014
The JM Internet Group, a leader in AdWords training for small business, has issued an important update on Google AdWords Quality Score, specifically the esoteric issue of how important Quality Score truly is when evaluating the performance of an AdWords campaign. AdWords, of course, is Google's pay-per-click advertising program. A business pays if, and only if, web surfers click on its ads on Google.
"Google AdWords can be very difficult to understand for the average small business marketer," explained Jason McDonald, Director of the JM Internet Group. "Quality score in particular can befuddle the average small business marketer, who may not understand that Google gets paid by the click, while the company gets paid by the conversion."
To read the important clarification and post, please visit http://jm-seotips.org/2014/10/quality-score-explained-hate-adwords-quality-score/. There, in addition to this post, one can browse a massive database of student questions and answers on online advertising, including both the Google AdWords network and the Microsoft / Yahoo network.
Google AdWords / Pay-Per-Click Training: Class Contents
In addition to the explanatory blog posts, the company also offers in-depth training on Google AdWords. The next class dates will be in February, 2015. In addition to quality score, the course explains both the basics of the search network and the display network, as well as how to choose and set up effective keyword strategies on Google AdWords.
AdWords training begins February, 2015
Course Highlights:


Vs. or And? Is it AdWords "versus" SEO, or AdWords "and" SEO? Blending the two together in an efficient integrated marketing strategy.
AdWords Special Advantages. AdWords has certain unique advantages over SEO, among them geotargeting. When and where AdWords especially shines.
AdWords Special Needs. Unlike SEO, the advertiser pays for each and every click. So there are some special situations and concerns with respect to AdWords, especially "negative" keywords.
AdWords Rank. Using special tools to monitor AdWords rank by Google keyword/keyphrase and blending this data into the AdWords campaign to save money.
AdWords Bids. Understanding Quality Score and the AdWords bidding process.
AdWords On Page SEO. Creating effective AdWords campaigns from the beginning.
AdWords Landing Page SEO. Creating effective AdWords landing pages.
About JM Internet Group
The JM Internet Group provides SEO, Social Media Marketing, and Google AdWords training and courses for busy marketers and businesspeople. Online search engine optimization training helps explain keywords, page tags, link building strategies and other techniques needed to climb to the top of search engine rankings for Google, Yahoo, and Bing. The teaching methodology is hands on, with live examples and discussions, taught from the convenience of each student's computer.
Contact:

JM Internet Group, Media Relations

Web. http://www.jm-seo.org/

Email. jm.internetgroup(at)gmail(dot)com

Tel. +1-510-713-2150