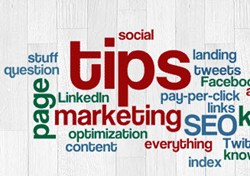 New York, NY (PRWEB) July 20, 2013
The JM Internet Group, a top provider of online SEO training, is proud to announce that its new SEO Tips blog has posted the second in its informative list series, focusing on SEO tutorials. The SEO Tips blog was launched by the company in early June as a way to answer student questions and answers from the company's online trainings and provide a repository of informative knowledge on search engine optimization.
"Finding quick tutorials is one of the most common questions we get from our students," explained Jason McDonald, Director of the JM Internet Group. "Our 'Lists' series lists informative resources on timely topics, and in this case we list the top five SEO tutorials."
To read the new SEO tips blog go to http://jm-seotips.org/lists/seo-tutorials/. At that location a reader can find not just the list of top SEO tutorials but access to more than three thousand questions and answers posted by students in the company's online training classes.
Top Posts to SEO Tips Blog
Among the top posts to the blog are the following:
1) SEO Tips for Photographers – questions and answers about the specific search engine optimization needs of photographers.

2) Tables and SEO – an informative discussion of how tables impact SEO in a negative way as well as tips for the better use of tables

3) Duplicate Content and Doorway Pages – discussion of how, post-Penguin and post-Panda, Google is cracking down on the use of doorway pages.

4) Autoblogging and WordPress – an explanation of why autoblogging is not a good SEO strategy for WordPress blogs.

5) The META DESCRIPTION tag – an explanation of the character limit for this tag and tips on its function for SEO.
In addition to questions already answered, even non-participants in the company's trainings can use the new SEO tips blog to submit questions directly. All questions are answered in a timely fashion.
About JM Internet Group
The JM Internet Group provides SEO, Social Media Marketing, and Google AdWords training and courses for busy marketers and businesspeople. Online search engine optimization training helps explain keywords, page tags, link building strategies and other techniques needed to climb to the top of search engine rankings for Google, Yahoo, and Bing. The teaching methodology is hands on, with live examples and discussions, taught from the convenience of each student's computer.
Contact:
JM Internet Group, Media Relations

Web. http://www.jm-seo.org/

Email. jm(dot)internetgroup(at)gmail(dot)com

Tel. +1-510-713-2150