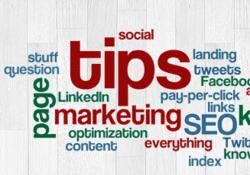 San Francisco, CA (PRWEB) June 13, 2013
The JM Internet Group, a leading provider of Internet marketing training for small businesses, is proud to announce that their latest training sessions are using a new blog platform called SEO tips. Headed by Jason McDonald, the company answers student queries on the blog and uses the blog as an all-in-one resource for small businesses seeking answers and tips on Internet marketing.
"We are very excited about this transition of our question and answer format to WordPress," explained Jason McDonald, director of the JM Internet Group. "I think it is very important to share our SEO tips not just with our direct paid students but with the entire small business community. For too long SEO has been the province of geeks and pseudo-experts; our mission is to make it accessible to normal folk. Our SEO Tips blog is part of that strategy."
To learn more, go to:
http://jm-seotips.org/
New Blog Posts for June, 2013.
Here is a sample of new blog posts reflecting student questions and answers to the SEO tips blog –


Broad Match vs. Phrase Match in Google AdWords Keyword Tool
What is a Negative Keyword for AdWords? For SEO?
Recent Google Algorithm Changes How to Keep Up
Keyword Limit and Search Engine Optimization on Websites and Webpages
Keyword Density Explained (Sort of) and LSI (Latent Semantic Indexing)
About the JM Internet Group
The JM Internet Group provides SEO, Social Media Marketing, and Google AdWords training and courses for busy marketers and businesspeople. Online search engine optimization training helps explain keywords, page tags, link building strategies and other techniques needed to climb to the top of search engine rankings for Google, Yahoo, and Bing. The teaching methodology is hands on, with live examples and discussions, taught from the convenience of each student's computer.
Email. jm.internetgroup(at)gmail(dot)com

Tel. +1-510-713-2150