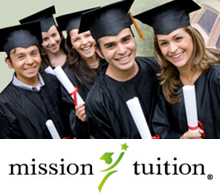 Las Vegas, Nevada (PRWEB) November 28, 2012
John Quigley has been an internet search engine professional since 1997. While pursuing his Masters Degree in Business Information Technology at Cambridge College in Massachusetts, John and a group of investors acquired planetsearch.com (the primary search engine for WebTV before being acquired by Microsoft) from Philips Magnavox Corp and began developing meta search technology as well as search engine marketing strategies. John is considered to be a pioneer in search engine optimization and marketing circles. The internet was in its infant stages when John began implementing many of his micro niche and local strategies . Since then, John has consulted over one hundred companies in professional web presence and marketing strategy in order to increase user base and bottom line profitability. Quigley joins Cardiff as its Director of Online Marketing.
We are thrilled to have John join our family. He has the online experience and expertise to make Mission Tuition a household name. stated Joe Dileonardo, President of Cardiff International, Inc. this will take our online marketing to a new level and we anticipate great results.
Cardiff International, Inc. (CDIF) Mission Tuition site was designed to help parents save for their childrens future educational needs without putting a strain on their income. Cardiff created Mission Tuition a tax-free educational savings program providing an educational savings platform for parents and loved ones.
Cardiff continues building one of the Americas largest merchant coalitions.