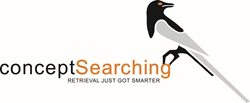 McLean, VA, US and Stevenage, UK (PRWEB) February 23, 2015
Concept Searching, a global leader in semantic metadata generation, auto-classification, and taxonomy management software, and developer of the Smart Content Framework, is pleased to announce that webinar registration is open for Metadata Matters Deploying a Self-serve Portal at Moffitt Cancer Center. This session will benefit any organization that has, or is planning to deploy, an internal or external self-serve portal. The webinar will be held on Tuesday, March 10th, at 11:30am 12:15pm EDT.
Moffitt Cancer Center is a nonprofit organization, with a mission of contributing to the prevention and cure of cancer. This informative webinar will provide details on how its online patient portal was developed and deployed using conceptClassifier and FAST search. David Stringfellow, Manager of Portal and Web Technologies at Moffitt Cancer Center, will be the guest speaker, sharing his first-hand experience of the project.
Moffitt Cancer Center and Concept Searching will discuss:


Why and how the technologies were used
How ease of use was ensured, to accommodate all demographics and ages
The integration of information from internal systems, government sources, and reliable third party sources
Security issues that needed to be addressed to meet compliance requirements
How the challenge of providing individual patients with the information most relevant to their specific health situation was solved, while ensuring the information was accurate, medically sound, and secure
The results delivered by the portal and how it is managed
Attendees will understand how conceptClassifier helped solve many of the challenges faced by Moffitt Cancer Center.
Questions can be submitted when registering, and will be addressed during the webinar. Those unable to attend the webinar can still register, and will be sent the webinar recording and presentation.
This webinar has been designed for SharePoint Architects and Administrators, Office 365 and OneDrive for Business Administrators, and Security, Marketing, and Social Media Professionals.
About Concept Searching

Concept Searching is the industry leader specializing in semantic metadata generation, auto-classification, and taxonomy management. Platform agnostic, Concept Searching also has a Microsoft Gold Application Development competency, and offers a complete suite of SharePoint and Office 365 solutions. The award winning technologies integrated with Concept Searchings Smart Content Framework encompass the entire portfolio of unstructured information assets in on-premise, cloud, or hybrid environments. Clients have deployed the intelligent metadata enabled solutions to improve search, records management, identification and protection of privacy data, migration, text analytics, eDiscovery, and enterprise social networking applications.

Concept Searching is headquartered in the US with offices in the UK, Canada and South Africa.
About Moffitt Cancer Center

Located in Tampa, Moffitt is one of only 41 National Cancer Institute-designated Comprehensive Cancer Centers, a distinction that recognizes Moffitts excellence in research and its contributions to clinical trials, prevention and cancer control. Moffitt is the top-ranked cancer hospital in the Southeast and has been listed in US News and World Reports Best Hospitals for cancer since 1999. With more than 4,500 employees, Moffitt has an economic impact on Florida of nearly $ 1.6 billion.
All product and company names herein may be trademarks of their respective owners.