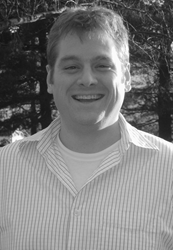 Nashville, TN (PRWEB) March 16, 2015
Horton Group, a Nashville marketing agency, has hired Josh Miller as Account Manager. Miller has extensive marketing and management experience, including seven years in broadcasting account management.
Big ideas and innovative branding help me to set my clients apart, said Miller. Since day one, I have dedicated myself to creating consistent brand messages across all channels. I always strive to deliver tangible results.
After graduating from Union College, Miller got his start in the marketing and advertising industry with NBA superstars, the Minnesota Timberwolves. Since then, Miller has settled in Nashville with his wife, Shelley. The couple has planted roots in Hendersonville, and they are expecting a baby girl in April.
Miller has vast experience in managing marketing campaigns and working with creative minds. His award winning copywriting and business development skills have earned him accolades at Clear Channel Radio and Cookeville Communications.