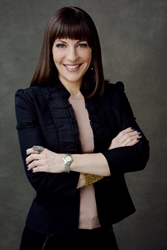 Clearwater, FL (PRWEB) May 13, 2015
The Centers of Integrative Medicine and Healing (CIMH) want to bring integrative medicine to the forefront of healthcare operations, which is why JoTo PR, a public relations firm that specializes in healthcare, has signed CIMH as their newest client.
Integrative medicine is healing-oriented medicine, taking in accounts all aspects of the person (body, mind and soul). Through both conventional and oriental techniques, the Centers of Integrative Medicine and Healing want to treat not just a patients obvious symptoms, but also the root cause of these problems, for a more lasting and effective healing course. Allowing for patients to become less dependent on drugs and surgeries, CIMH has become a part of the future of medicine by using some of the oldest healing methods in history.
Starting over 25 years ago, Dr. Tad Sztykowski uses integrative healing techniques to bring healthcare to thousands of patients. CIMH is one of the largest integrative medical clinics in the U.S. and said they hired JoTo PR to help them disseminate the efficacy of integrative medicine to the many Americans concerned about rising healthcare costs.
Healthcare PR is about using the power of public relations to spread the voice and message of the innovators in the healthcare field, to better the lives of as many people possible, said Karla Jo Helms, CEO of JoTo PR.
About CIMH:
Established in 1990, the Centers for Integrative Medicine and Healing (CIMH) is the nations leading and most advanced integrative medicine clinic. Integrative medicine combines centuries-old Oriental medicine modalities with current Western diagnostics. Located in Providence, Rhode Island, CIMH has a 97% success rate and thousands of satisfied patients. CIMH is headed by Medical Director Dr. Tad Sztykowski, and staffed with an elite team of doctor-specialists. The CIMH website hosts an abundance of useful information, including a Virtual Symptom IndicatorTM that allows users to communicate interactively with CIMH doctors and care managers about their areas of concern. Please refer to http://www.cimh.com for further information.
About JoTo PR:
Based in Tampa Bay, Florida, JoTo PR is an established Florida public relations firm founded by public relations veteran and innovator Karla Jo Helms. Helms launched the PR firm to meet a growing demand for new media expertise. JoTo is a hybrid PR agency, blending proven traditional approaches with the latest technology to deliver the best advantages of both worlds to the healthcare, financial and technology industries. JoTos holistic approach to Business PR begins with communications strategic plans and leads into fully-integrated PR campaigns designed to optimize company communication, improve marketing and sales return on investment (ROI), and expand business opportunities. JoTo PR was ranked in the Top 100 Women Owned Businesses by the Tampa Bay Business Journal in 2014. For more information, visit JoTo PR online at http://www.jotopr.com