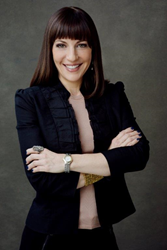 Clearwater, FL (PRWEB) April 07, 2015
Innovators in the petroleum and transportation industry, SCI Distribution (SCI), has set its eyes on global recognition by partnering with JoTo PR. Starting in South Africa and expanding around the world with businesses in Latin America, the Middle East, and Asia, SCIs main purpose is to implement technologies that reduce the abusive consumption of fuel which in turn would create an easier management system to reduce fuel fraud, the number one scam in the United States, according to SCI.
JoTo PR successfully works with multiple information technology businesses that fight against fraudulent tactics in a variety of fields. SCI which specializes in anti-fuel fraud technology and therefore, is a great match for JoTo PR has discovered that businesses can create more opportunities for growth, technology and employment by implementing technologies that reduce the consumption of fuel. Every drop counts, is a tagline that SCI takes literally and they are striving to change the game of how fuel and fleet management take place.
Ensuring that businesses have fair opportunities and can truly learn of the benefits of new technologies, like that of which SCI can offer, is a big step to help end the fraudulent acts that are going on throughout the United States, said Karla Jo Helms, CEO of JoTo PR.
As a firm with a focus on IT, finance and big business public relations, JoTo PR finds much interest in a company that is not only producing success, but also changing the landscape in regards to the way organizations in these industries function.
For more information about JoTo PR and its services, visit http://www.jotopr.com.
About SCI Distribution:
Founded by CEO Tal Ezra, SCI Distribution, LLC is located in three continents with US headquarters based in Clearwater, Florida and provides wireless fleet and fuel management software, hardware and services for government and the private sectors. Employing its proprietary wireless technology, SCIs systems provide complete, automatic control of fuel purchasing, receipt and consumption as well as accurate reporting of all driver activitiesall from one central location. Through SCIs line of products, todays businesses can manage their fleet and fuel consumption from one central office location. SCI believes that every drop of fuel counts and through wireless fleet management technology and proper accountability, SCI can create less fuel fraud, reduce fuel consumption and create a flourishing economic growth for the businesses they provide for. For more information, visit http://www.sciww.com.
About JoTo PR:
Based in Tampa Bay, Florida, JoTo PR is an established Florida public relations firm founded by public relations veteran and innovator Karla Jo Helms. Helms launched the PR firm to meet a growing demand for new media expertise. JoTo is a hybrid PR agency, blending proven traditional approaches with the latest technology to deliver the best advantages of both worlds to the healthcare, financial and technology industries. JoTos holistic approach to Business PR begins with communications strategic plans and leads into fully-integrated PR campaigns designed to optimize company communication, improve marketing and sales return on investment (ROI), and expand business opportunities. JoTo PR was ranked in the Top 100 Women Owned Businesses by the Tampa Bay Business Journal in 2014. For more information, visit JoTo PR online at http://www.jotopr.com.