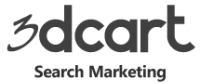 Fort Lauderdale, FL (PRWEB) July 07, 2013
With a love for crafting and creating handmade items especially soy candles she opened CTRiverCandles.com where she takes on the role of entrepreneur, manufacturer and marketer. From her workshop overlooking the Connecticut River, she makes hand-poured soy candles, scent tins and even soy wax dipped plush dog and cat air fresheners.
Before I began making my own candles, I found the ones I purchased lacked good scent and would often emit soot when burned, Brenda said. In researching the type of candles I wanted to make, soy wax continued to surface as the better choice, so this was the medium I decided to use.
While Brenda considers her company a small business, she's anything but small. Her passion turned hobby, turned successful online business, has been one of her greatest accomplishments. As word of her products quickly began to spread, so did her wholesale business and she's constantly working to grow her base of resellers to increase her product distribution.
Getting CTRiverCandles.com to where it is today didn't come easy. One of my biggest struggles was finding the time and resources for marketing particularly in regard to search engine optimization (SEO), 3dcart's monthly free webinars have given me tons of information I can use to grow my business, Brenda said. One of these webinars features Duane Forrester from Bing this Wednesday at 2 p.m. Eastern Time. Everyone is welcome to attend, and you can register online at http://sem.3dcart.com/2013/07/05/be-sure-to-attend-our-webinar-on-wednesday-july-10/.
Most of Brendas time is spent making the products they offer. Their candles are hand-poured the old-fashioned way in small batches, with everything from printing and applying labels to packing and shipping finished product, being done in her workshop.
To find out more about how 3dcart Search Marketing Agency helped Brenda grow her business online, or to attend this Wednesdays webinar, visit this page for more information: http://sem.3dcart.com/about-us/our-customers/ctrivercandles-com/.
About 3dcart

3dcart Shopping Cart Software (http://www.3dcart.com), located in Tamarac, Florida, is a complete ecommerce software and online marketing solution. Merchants can build, promote and grow their online business. The company's services include the tools, advice, support, and technology to manage an entire online operation. Since 1997, 3dcart has been developing internet solutions for all sizes of companies, from small businesses to large corporations. 3dcart is a Visa PCI Certified provider, a pioneer in Mobile Commerce and offers a full array of search marketing solutions at the 3dcart Search Marketing Agency.