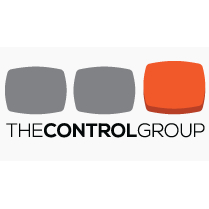 SAN DIEGO, Calif. (PRWEB) December 10, 2014
In honor of Computer Science Education Week (Dec.8-12), Junior Achievement of San Diego and The Control Group, the developers of InstantCheckmate.com (one of the most highly-trafficked website in the U.S.), are partnering to impact the lives of more than 80 students from Hoover High School by teaching them how to write HTML code. The event on Thursday, Dec. 11 at Hoover High, located at 4474 El Cajon Blvd. from 7 AM to 11 AM is designed for Hoover Academy of Information Technologys (AOIT) students. These students are currently taking high-level courses specifically designed for a future career in computer technology.
In addition to presentations on the various job positions at The Control Group, one of the fastest growing start-up technology companies in San Diego, the software engineers from the company will help demystify computer science and teach students that anyone can learn the basics of coding.
Students who attend Hoover High in City Heights have enjoyed the benefits of cutting edge educational reforms. Over the past decade, city leaders and educators have been working together to create solutions to the problems traditionally faced by low income areas such as City Heights.
"During my 22 years teaching at Hoover High and participating in community partnerships, I have seen tremendous change for the good in the academic culture at our school," said Angie Hummel, director of the Academy of Information Technology at Hoover High. "Because of partnerships with companies like The Control Group and programs like the AOIT, students see the relevancy of their education. We are developing the next generation of San Diego leaders."
Computer Science Education Week (Dec 8 -14) is a national program dedicated to inspiring K-12 students to take interest in and pursue careers in computer science. Careers in computers are slated to grow over the next several decades. In fact, there are too few Americans with the necessary technical skills to meet companies demand.
With careers in computers slated to be some of the fast-growing jobs in the upcoming years, it has become increasingly important to provide young people with both exposure to these opportunities and the skills necessary to acquire jobs in computers, said Sean Shahrokhi, Director of Communications and Public Relations at The Control Group. We hope this event will encourage the students to continue to work hard and to ultimately consider pursuing a post-secondary education and/or career in computer sciences.
The JA Job Shadow Initiative strives to inform, inspire and prepare students to be successful in their future professional pursuits by giving them the opportunity to learn from working professionals.
The need for these high-tech skills is critical to the San Diego workforce and we are so thankful to Hoover High and The Control Group for giving us the unique opportunity to teach technological literacy to our kids, said Joanne Pastula, President and CEO at Junior Achievement of San Diego, a non-profit that teaches young people how to get a job.
Statistics

With over 5,000 technology companies and over 50,000 jobs, San Diego is the fastest growing area for software engineers in the country.
According to the Bureau of Labor Statistics and National Science Foundation, by 2020, there will be one million more jobs than students entering the coding and computer science fields.
According to the National Science Foundation there are fewer computer science majors than 10 years ago, and the shrinking percentage are women and minorities.
Computer science drives innovation in the US economy and society. Despite growing demand for jobs in the field, it remains marginalized throughout the US K-12 education system.
Currently, 25 states still don't allow students to count computer science courses toward high school graduation.
Watch a video about the Hour of Code:

http://csedweek.org/

###