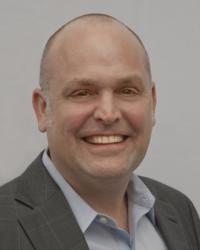 Langhorne, PA (PRWEB) November 26, 2012
JustEngage, Inc., the leading social business development company for law firms and professional service organizations announces its acquisition by Something Digital(SD) headquartered in New York City.
This partnership makes great sense, Kerry Scott Boll, President of JustEngage says. JustEngages practice and solutions teamed with Something Digitals depth and expertise enhances our combined ability to design and deliver.
As part of the acquisition, Boll will join Something Digital as a National Account Executive, leading efforts to assist law firms with their overall web strategies, social media execution, content development and overall communication as it pertains to technology. With a broad set of solutions, Kerry will now be able to help law firms with website design and production, law firm intranets, as well as blogs and mobile applications. For 13 years, SDs reputation for expert execution, responsive customer service, and long-lasting client relationships has made them a firm of choice for both large and small organizations.
Our team is a talented group of creative problem solvers, flexible in our approach and consistent in our delivery, Jon Klonsky, Founding Principal of SD says. We are really excited to welcome Kerry onto our team to help grow the legal and professional services verticals.
About Something Digital
SD is an NYC-based technology services firm and interactive agency. Founded in 1999, SD blends technology, business, and creative knowledge to deliver outstanding solutions for our clients. Our interactive practice focuses on the audience, bridging technology and design to enhance user experience. Understanding the importance of brand differentiation, SD crafts compelling yet practical solutions that keep users engaged. Services include digital branding; website, intranet, and mobile design and development; managed hosting; digital marketing (i.e., SEO/SEM, social media, and email ); and Microsoft .NET, SharePoint, and Dynamics CRM development. SDs project teams feature certified professionals who place a premium on service and accountability, which is why our solutions endure.
Kerry Scott Boll, President. Kerry has over 20 years experience in the legal community marketing, designing and delivering technology solutions. As part of the senior management team for a cloud computing company, he provided sales and marketing leadership through all phases of development from start-up through growth and into a successful acquisition. An experienced speaker, Kerry has presented seminars and programs for the Association of Legal Administrators, the Montgomery Bar Association, the New York Bar Association, the Philadelphia Bar Association, the Philadelphia Chamber of Commerce and Rotary International. Kerrys expertise is focused in helping law firms and professional service companies build their presence over the web and help to maximize their overall business development strategies. After December 3, you will be able to connect with Kerry at kboll(at)somethingdigital(dot)com.
About JustEngage, Inc.

Founded in January 2011, JustEngage, Inc. is a company dedicated to servicing the Legal community promoting and educating on how social media is redefining current and future client communications. Our services are designed to help firms transform their key business development initiatives and create a value proposition for your clients enhancing the firms return on investment. JustEngage services include strategic consulting; social business development; community building and branding; speaking, coaching and training; 2.0 workflow analysis; policy implementation; blog site development; marketing and public relations; social presence monitoring and social media staffing.
###