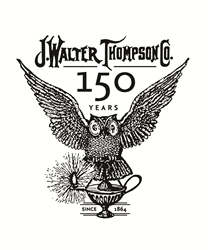 NEW YORK, NY (PRWEB) September 03, 2014
JWT, the worlds best-known marketing communications brand, focuses on the real modern family in its latest trend report.
As the notion of family rapidly evolves, Meet the New Family explores how and why household makeup, interpersonal ties and family structures are changing. Marriage is no longer a given in many parts of the world, nor are children; at the same time, gay couples are embracing these milestones as attitudes and laws change. Meanwhile, as people live longer, more are forming new families in later decades, and households are expanding to include multiple generations. On the other end of the spectrum, more people are living in households of one, forming families out of friends or even treating pets as family.
These types of families and ways of living have long existedwhats new is that theyre growing much more common and less likely to raise eyebrows, says JWTIntelligence editorial director Marian Berelowitz. What hasnt changed is that family, whatever its makeup, is still central to our lives.
JWTs Meet the New Family covers five broad trends:
1. The new nuclear family

The traditional nuclear familya husband and wife, plus kidsis no longer the norm, and even families that fit this classic definition look different today as gender dynamics change. We also explore the proliferation of same-sex families, the growing inclination to forego children and even the family pets new role.
2. Solo living

In tandem with the decline of traditional nuclear families, living alone is on the rise as more people postpone couplehood, eschew it altogether, divorce or even live apart together.
3. Multigenerational families

Multigenerational households are becoming more common as people seek to cut living costs, as generational gaps narrow and as life spans lengthen. While multigen homes have always been the norm in many parts of the world, theyre proliferating more widely, notably in the U.S.
4. Silver families

More than ever, family is in flux among older generations. As people enjoy longer, healthier lives, theyre more motivated to leave behind unhappy situations and forge new families.
5. Friends as family

Constantly connected to social networks but often physically distant from their families, urbanites are increasingly weaving together families out of friends.
The report spotlights examples of how marketers are recognizing and affirming these types of families and looks at what the trends mean for brands. Brands must rethink their assumptions about families, and while some are doing so quite well, many arent yet portraying the reality of todays family or speaking to its changing needs, says Berelowitz.
Additional knowledge and research on JWTIntelligence.com includes recent reports on the circular economy, mobile trends and JWTs 10 Trends for 2014 and 100 Things to Watch in 2014.
About JWT

JWT is the worlds best-known marketing communications brand that has been inventing pioneering ideas for the past 150 years. Headquartered in New York, JWT is a true global network with more than 200 offices in over 90 countries, employing nearly 10,000 marketing professionals. JWT consistently ranks among the top agency networks in the world and continues a dominant presence in the industry by staying on the leading edgefrom producing the first-ever TV commercial in 1939 to developing award-winning branded content today. For more information, please visit http://www.jwt.com and follow us @JWT_Worldwide.
About JWTIntelligence

JWTIntelligence is a center for provocative thinking that focuses on identifying shifts in the global zeitgeist. Its aim is to bring the outside into help inspire ideas beyond brand, category and consumer conventionsand to identify emerging opportunities so they can be leveraged for business gain. As a part of JWT, the worlds best-known marketing communications brand, JWTIntelligence has conducted trends research and analysis across categories and geographies for nearly a decade. For more information, please visit http://www.jwtintelligence.com and follow us @JWTIntelligence.
###