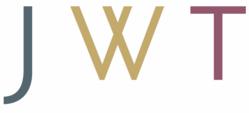 New York, NY (PRWEB) December 26, 2012
JWT, the worlds best-known marketing communications brand, today released its annual list of 100 Things to Watch for the year ahead.
Our list spotlights developments that are bubbling up across sectors, including travel, technology, food, retail and sustainability, says Ann Mack, director of trendspotting at JWT. It also reflects broader shifts that were forecasting for the year ahead, including the rise in Peer Power, Predictive Personalization and Intelligent Objects.
Many of JWTs Things to Watch are technology-centric, including the proliferation of appcessories, digital ecosystems, flexible screens and responsive Web design. The list also includes new foods or ingredients to watch (faux meat, teff), new types of goods or businesses (quiet products, shopping hotels), new behaviors (mindful living, privacy etiquette) and ideas with the potential to ladder up to bigger trends.
JWTs 100 Things to Watch in 2013, unranked and in alphabetical order (descriptions of each can be found in the 2013 and beyond section of JWTIntelligence.com):
1.