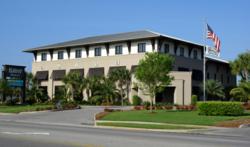 Gulf Shores, AL (PRWEB) June 14, 2013
Kaiser Realty by Wyndham Vacation Rentals is excited to announce that Marcy Kichler, Kimberly Ray, Russell Stark and Tabitha Williams have accepted new positions within the Gulf Shores based vacation rental company. Kichler has assumed the role of Orange Beach Area Manager, while Ray, Stark and Williams have accepted the positions of Front Desk Manager, Assistant Front Desk Manager and Home Owner Relations Manager, respectively. Effective immediately, these employees are excitedly working to fulfill the responsibilities that each position entails.
We are ecstatic to have such a strong group of individuals assume positions within our leadership team, stated Glen Kaiser, General Manager. Their dedication to the Kaiser Realty by Wyndham Vacation Rentals brand has been evident since the beginning of their careers, and their assumption of these new roles will allow our company to continue to provide exceptional service to our guests, owners and employees.
Kaiser Realty by Wyndham Vacation Rentals is proud of the progress that each of these employees has made within their own respective careers with the company and is excited to see the momentum that is sure to follow in the future. The companys reputation for employee care and management has been an overwhelming factor in the assumption of these new leadership roles and the inherent growth that will coincide.
Our goal is to provide our guests and owners with the best possible service and management possible, stated Kaiser. As Kichler, Ray, Stark and Williams delve deeper into their new roles within the company, we are confident that our goals will continue to be met and exceeded.
Contact:

(251) 968-6868

Follow Up Questions: Emily E. Gonzalez, Marketing/Public Relations Director Emily.Gonzalez(at)wynvr(dot)com

Written and Distributed By: Adam Pfaff, Public Relations Coordinator Adam.Pfaff(at)wynvr(dot)com

http://www.KaiserRealty.com
About Kaiser Realty by Wyndham Vacation Rentals