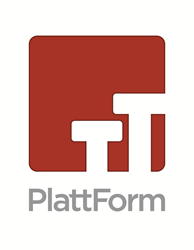 LENEXA, Kan. (PRWEB) September 29, 2014
Bart Vickers has joined PlattForm as Senior Vice President of Account Management. The hiring of Vickers marks continued investment in integrated marketing expertise for Lenexa-based PlattForm, a company specializing in higher education marketing, recruitment, enrollment, retention, and career preparation services.
Vickers has spent his career in Kansas Citys advertising and business community, with previous leadership roles at Cerner, VML, Intouch Solutions and Red Fuse Communications. In his role at PlattForm, Vickers will align the account management teams around integrated marketing principles that solve the challenges presented by media channels as diverse as television, organic search, and mobile advertising.
Tracy Kreikemeier, Executive Vice President of Account Management, said, Bart has a proven track record of positioning clients for success. We are excited to have Bart join PlattForm not only for his expertise, but also for the inventiveness he brings to designing and implementing strategies for our partners.
Vickers joins PlattForm after an internal transition to a matrix organization a change that allows the company to scale into new markets, including the United Kingdom and Australia, as well as domestically in Chicago, Illinois. Vickers will oversee a team of managing directors responsible for executing multiyear marketing and enrollment strategies.
Connect with Bart Vickers via Twitter (@Bart_Vickers) or on LinkedIn at http://www.linkedin.com/in/bartvickers. For more information, please contact Sean Bryan, Product and Content Marketing Supervisor, at Sean.Bryan(at)plattform(dot)com or 913.254.6752.
About PlattForm

Since 1989, PlattForm (PlattForm.com) has set the standard of excellence in marketing and enrollment solutions for colleges and universities worldwide. Headquartered in Kansas City, the firm boasts an internal staff of more than 550 industry experts. Forming partnerships with higher education institutions of all types, PlattForm provides optimal marketing performance through AttriBrandTM, a proprietary approach that integrates research, creative and channel-agnostic media planning with multichannel analytics and attribution. PlattForms Academic Program Management (APM) suite of services represents a closer collaboration for enhanced student outcomes, spanning the entire educational journey from students first awareness of an institution to enrollment through graduation and career preparation. A global company, PlattForm has offices located throughout the United States and in Canada, the United Kingdom and Australia.