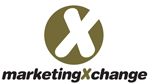 Kansas City, MO (PRWEB) October 31, 2014
Calvary Bible College needed marketing help both online and offline to increase their admissions. Their aggressive enrollment goals meant actions needed to be taken quickly and both short and long-term goals had to be set and met.
After a thorough evaluation of their website, keywords, social media and overall online presence, MarketingXchange knew what needed to be done.
Because all online traffic would be routed to the bible colleges website, a website overhaul was the first order of business. The MarketingXchange team built a new bible college website with responsive design and new navigation. By using website analytics, they were able to identify the number of visitors, the most frequently trafficked pages, visitors time on pages, bounce rates and much more to determine what website visitors were interested in. This helped to streamline the information so young adults could find what they were looking for faster, yet still delve deeper if so desired.
Then the marketing agency turned their attention to search engine optimization. In order to meet their goals, the website would have to be easily found in online searches. The old website was not found on any of the Internets top 50 website directories, so MarketingXchange used their online directory services to populate information across the Internet while optimizing for top keywords prospective students use. Monthly SEO services were also added to the long-term plan.
Social media management played a large role in increasing Calvarys online presence. Their social media accounts needed to be set up and optimized. MarketingXchange provided monthly social media consulting and management to increase awareness for prospective students, current students and alumni. Finally, they supplemented the entire online marketing plan with a paid search campaign to increase the volume of leads in order to meet the ROI that was critical to reach future goals.
MarketingXchange is a digital marketing agency located in Kansas City and specializing in website design and lead generation for small companies in niche industries like bible colleges nationwide.