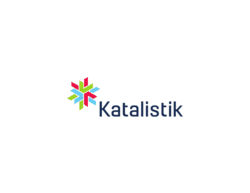 Minneapolis, MN (PRWEB) December 08, 2012
Recognizing that many local businesses lacked the time, manpower, or expertise to manage a full-scale local SEO campaignone that boosts brand awareness, draws in fresh sales, and offers the best quality of online contentKatalistik decided to launch a tool that allows them to accomplish all that and more on their clients behalf.
A 9 stage process completed over 6 months, Local Checkmate employs over 240+ of the best SEO tactics through website optimization, keyword and phrase integration, reviews, testimonials, and content linking across numerous media platforms. This comprehensive and proven approach allows Local Checkmate to provide such outstanding results.
Marc Trimble, Katalistiks co-founder, stated: One of the best things about Local Checkmate is that while other agencies might be able to make big claims about their SEO performance, this program lets us prove were delivering on our goals every step of the way. Its truly an unbeatable platform that were thrilled to offer all local business clients who want to win the battle for market dominance in their area.
Ongoing performance reports detail every phase during all 9 stages, so local clients can remain confident that Katalistik is placing them in an ever-better position for constant growth, profits, and success!
Learn more about this new and proven SEO campaign platform at LocalCheckmate.com.

—–

Katalistik is devoted to producing polished, innovative intelligence that makes a meaningful difference for companies, consumers, and the online ecosystemfaster, more aggressively, and with a deep sense of responsibility for the growth and success of every client. Visit Katalistik at http://katalistik.com/ or email them at signmeup@localcheckmate.com.

—–

To get more information about Katalistik or to try and challenge the team with a marketing goal, use their website contact form or call 612-208-6234.