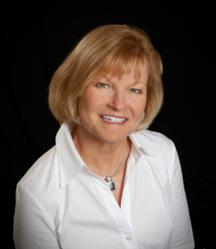 (PRWEB) October 11, 2012
Clearwater Compliance, a leading supplier of HIPAA-HITECH compliance software, solutions, education and professional services, announced today that Kathy Ebbert has joined the management team as Executive Vice President and Chief Operating Officer.
Based in Nashville, Clearwater works with health care providers, health plans, and companies that provide services to healthcare companies all over the U.S. to help them to become and remain compliant with HIPAA and HITECH. According to Founder and CEO Bob Chaput, Kathy is the entrepreneurial, creative, energetic and decisive leader that is needed to help bring the company to the next level.
Ive long valued, appreciated and benefitted from Kathys leadership. Additionally, Kathy has the kind of operational, strategic and tactical planning experience that we need right now. This is a brilliant move for us. says Chaput.
Ms. Ebbert brings with her extensive and diverse knowledge and experience as an operator in the healthcare and financial services industries. Kathy met Bob when she worked with him at Healthways, Inc., where she was the Senior Vice President of Business Technology for close to 4 years. Following Healthways, Kathy founded her own business and continued sharing her experience and expertise as a C-Level Business Advisor primarily to early stage businesses that provide services to healthcare companies. She has worked with the Clearwater team since leaving her last assignment as President and CEO of Achieve CCA in Louisville.
Clearwater is meeting a vast market need and it is a need that is only going to grow. Companies need help with their HIPAA and HITECH compliance programs and we offer all the right products and services to support them. It is great fun to work with people you like and respect to figure out how to seize the opportunity. All the pieces are there, so it seemed to be the right time to join Bob and some other of my former Healthways colleagues. Im thrilled to be part of it!, according to Ebbert.
About Clearwater Compliance: http://clearwatercompliance.com
Clearwater Compliance helps Covered Entities, Business Associates and their Subcontractors assess their HIPAA-HITECH compliance programs, identify gaps and prioritize remediation efforts to ensure the greatest return on capital and resource investments. It delivers that return on compliance investment through education, tools and software, risk management solutions and professional services and consulting. Since 2003, Clearwater Compliance has delivered thought, methodology, software and service leadership to the healthcare industry. As an example, Clearwater Compliance is the Co-Sponsor of the American National Standards Institute Publication of the Report on The Financial Impact of Breached Protected Health Information: A Business Case for Enhanced PHI Security. For more information, visit: http://ANSI.org/PHI.