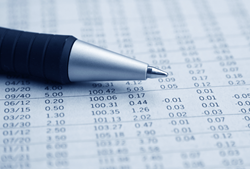 Plymouth, NH (PRWEB) April 09, 2015
A small winery provides an excellent example of how trying to manage a business with spreadsheets can back you into a corner without providing the data, insights and guidance to effectively manage a business.
Before coming to Keene Systems, this New Hampshire based winery explored custom winery software. The software could work for large, corporate wineries, but in this case, they were not cost-effective and they included many 'bells and whistles' that would not apply to a smaller scale operation.
Keene Systems reviews five reasons why using spreadsheets to manage this winery did not address the business' needs:

1. Spreadsheets dont separate the data from the calculations.

2. Spreadsheets dont talk to each other.

3. Spreadsheets are not extensible.

4. Spreadsheets are not efficient, for computers or humans.

5. Spreadsheets from traditional desktop applications are not effectively available remotely.
Keene Systems proposed working with the winery using a SQL database and an ASP.NET web based interface to deliver an affordable, time-saving, comprehensive and mobile system that captures all the pertinent data, bringing it together for informed analysis and decision making.
For the full case study and more information on how ASP.NET web development can help companies better manage people and resources visit http://www.keenesystems.com/Blog/TabId/248/ArtMID/1323/ArticleID/29/5-Reasons-Using-Spreadsheets-Like-a-Database-Boxes-You-Into-a-Corner-Over-Time.aspx
Keene Systems is a recognized leader in custom ASP.NET web development services. For over 25 years, Keene Systems highly skilled technology team has helped companies solve complex business problems with customized software applications that also take full advantage of best-in-class packaged components.
Other Topics of Interest regarding managing people, resources and improving business processes include:
5 Business Process Reengineering Tips:

Keene Systems offers a step-by-step thought process for companies to evaluate how to take advantage of new technology.

http://www.keenesystems.com/Blog/TabId/248/ArtMID/1323/ArticleID/1/5-Business-Process-Re-Engineering-Tips-.aspx
Mobile Apps to Reduce Costs and Improve Productivity

Keene Systems discusses the business benefits of integrating mobile apps into your business planning system to improve timeliness, accuracy and thoroughness of field data needed from road warriors. http://www.keenesystems.com/Blog/TabId/248/ArtMID/1323/ArticleID/4/Mobile-enabled-web-applications-can-reduce-costs-and-improve-productivity-for-every-area-of-your-business.aspx
3 Solutions to Ending Data Chaos: Spreadsheets vs. Off-The-Shelf Solutions vs. Custom Web Based Applications

Keene Systems' article in Yahoo Small Business on Ending Spreadsheet Data Chaos.

http://www.keenesystems.com/Blog/TabId/248/ArtMID/1323/ArticleID/15/3-Solutions-to-Ending-Data-Chaos-Spreadsheets-vs-Off-The-Shelf-Solutions-vs-Custom-Web-Based-Applications.aspx
My First Computer: Circa 1987

Lance Keene, of Keene Systems, fondly remembers his first computer.

http://www.keenesystems.com/Blog/TabId/248/ArtMID/1323/ArticleID/30/My-First-Computer-Circa-1987.aspx