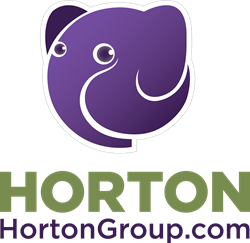 Nashville, Tenn. (PRWEB) January 09, 2014
Nashville interactive marketing agency, Horton Group, has recently brought on experienced search engine specialist, Ken Fox. Fox, a 30 year Nashville resident, joins the team with over 10 years of experience.
A normal work day for Fox includes reviewing a website for search engine rank, understanding what areas need optimizing, studying dominant sites for any details that stand out from the rest and analyzing key word searches.
When asked what quote would best describe his position, Fox replied, Youve created a website for your business, but is your website creating any business for you? In essence, that is the role of SEO. It is my job to figure out how a website can create the most return on investment.
Fox began his career in design and worked as a professional designer for nine years doing various tasks from mountain bike design to mouthwash manufactured by Kroger, which gave him skills in presenting in front of large corporations. After that, Fox began writing and performed on a national radio show. In the past 12 years, Fox has continued his work in SEO, started his own company and is now with Horton Group.
About Horton Group

Horton Group is a Nashville marketing agency specializing in web development and design. Since 1996 they have been using web technologies to help businesses and organizations in Tennessee and across the country attract a larger audience, generate more revenue and grow their web presence. Their experienced team of developers, designers, writers and project managers has worked with clients in a variety of backgrounds and industries including nationally recognized companies. In addition to website development and design, they also offer search engine optimizations, graphic design, social media management, email marketing and more.