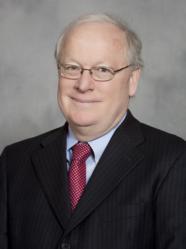 Knoxville, TN (PRWEB) March 14, 2013
A physician who is a nationally known speaker, writer and blogger on healthcare topics joined PYA as a consulting Principal.
Kent Bottles, MD, is working with PYA, the nations 11th largest privately held healthcare consulting company, in the areas of strategic planning, medical payment reform, and leadership development, PYA President Ed Pershing said.
Kent is a prolific speaker and writer who uses social media every day to help lead the national conversation on healthcare reform. His blog serves as a platform for new ideas, and it often initiates discussion on topics of interest to healthcare professionals, Pershing said.
A self-acknowledged Twitter addict, Dr. Bottles has approximately 8,000 followers. He teaches health policy and payment reform at The Thomas Jefferson University School of Population Health in Philadelphia. He has contributed articles to the Physician Executive Journal of the American College of the Physician Executives, Trustee Magazine, and the op-ed page of The New York Times.
Dr. Bottles has been a professor and chair of academic medical school pathology departments, chief medical officer of a state-wide integrated delivery system, and has served in senior leadership positions with healthcare organizations in Michigan and Massachusetts. He earned a Bachelor of Arts degree at the University of California at Berkeley and his medical degree at Case Western Reserve University School of Medicine.
About PYA:

Pershing Yoakley & Associates was founded in 1983 as a healthcare consulting and accounting firm committed to exceptional client service and strong community involvement. It has approximately 180 staff members and more than 2,200 clients in the U.S. and the Virgin Islands. PYA is nationally known for its expertise in healthcare consulting, valuation services, accounting, and litigation support.