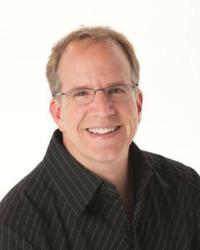 San Carlos, CA (PRWEB) January 31, 2012
Roaring Pajamas, a search engine optimization (SEO), social media and digital marketing strategy consulting firm, announced recently that Kent Yunk has joined the agency as Vice President and SEO Strategist. Mr. Yunk, who has an extensive background in SEO, is a popular figure and innovator in enterprise SEO and marketing.
Mr. Yunk's previous work history includes Director of SEO and Online Media at QuinStreet in Foster City, CA, where he was responsible for all aspects of site optimization for more than 40 financial services web properties. Prior to joining QuinStreet, Mr. Yunk was SEO manager at Ask.com, where he was responsible for building and optimizing web properties focused on questions and answers. He also worked as an SEO and online marketing expert to Dictionary.com, Adobe Systems (as a consultant for Global Strategies), and IBM Software Group.
"Roaring Pajamas is an industry leader in SEO and social media and they help companies brand their businesses and manage their online reputations. I'm excited to be a part of this company that is pioneering the way businesses do marketing," Mr. Yunk said.
"We are delighted to welcome this talented new member to the Roaring Pajamas team," said Melanie Yunk, President. "We continue to add staff as a result of our rapidly growing client roster and we're excited to have such an incredibly talented marketer and SEO join us."
Mr. Yunk's previous work history includes working as part of the team who created the first e-commerce platform at Pandesic, a joint effort between Intel and SAP, achieving marketing excellence and a bronze Effie award. He also managed the development of award-winning marketing campaigns and websites for CAS, MarketFirst and HotDispatch.
Mr. Yunk is a graduate of Eckerd College in St Petersburg, FL, where he earned a bachelor's degree in business management. He frequently speaks at various industry events and conferences. He lives in San Carlos, with his wife and trained Cornish Rex cats.
About Roaring Pajamas
Roaring Pajamas is a well-known digital strategy agency founded by industry innovator, Melanie Yunk, and offers top notch expertise as a full service social media, search engine optimization and digital strategy consulting agency. Roaring Pajamas continues its reputation as a successful trail blazer, helping its clients to create marketing solutions that enable them to not only bag their game, but to stay on top. The Roaring Pajamas staff addresses the needs of diverse industry sectors including retail, politics, financial, technology, consumer products and reputation management. The firms office is located in San Carlos, CA. To learn more please call 650-593-9303 or visit the Roaring Pajamas website.
###