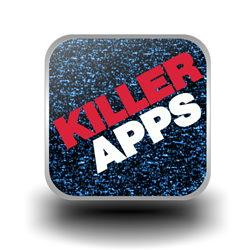 West Palm Beach, FL (PRWEB) March 31, 2015
With the world becoming more connected, people are experiencing rapid changes to how they can interact with products in their everyday lives. Technology can now help people gain more control of their home, cars, health while also staying connected on the go. This includes everything from appliances and security systems to home entertainment, as well as tracking sleep and fitness activities.
News Media Group worked with nationally recognized tech expert Andrea Smith and partnered with five products designed to help people stay connected. The tour is featured on the technology lifestyle website http://www.KillerApps.TV.
"With spring comes a time for renewal and this is when you should think about updating your technology with the latest connected devices as well," said Karl Wayne, News Media Group's Executive Producer. "Many of these products can enhance your safety, energy savings, convenience and health."
Some of the connected devices and gadgets featured include:
Schlages latest keyless lock innovation is the Schlage Sense system. Designed to work with Apple HomeKit technology, the Schlage Sense system provides consumers with key-free convenience and gives homeowners the choice and flexibility of entering their home using the locks illuminated touchscreen or with their iPhone. Through the dedicated Schlage Sense app, users can create and delete access codes, check on lock status and view activity, as well as update settings and check battery life without requiring residents to connect to an existing home automation system. HomeKit also lets consumers control their Schlage Sense lock with their voice using Siri. Visit http://www.schlage.com for more information.
Developed by Rheem, EcoNet is a smart technology to efficiently manage up to 65% of a homes energy consumption. EcoNet connects a homes heating, cooling and water heating systems in a central hub, making it easy for homeowners to manage energy use and maintenance schedules and diagnose problems, whether they are at home or away. Homeowners regulate settings through the EcoNet app on their smartphone or tablet, or a control center mounted in their home. Visit http://www.Rheem.com/EcoNet for more information.
The Logitech Harmony Ultimate Home is Logitechs most advanced touch-screen remote, giving people control over a library of more than 270,000 entertainment and home automation devices. The remote integrates a 2.4-inch color touch-screen, vibration feedback and motion-activated backlit buttons for the most intuitive and powerful Harmony experience. Now, with just a few easy steps, ones remote, tablet or smartphone can control the TV, set-top box, speakers, lighting, thermostat, door locks, window shades and other popular devices. Visit http://www.MyHarmony.com for more information.
MobileLite Wireless G2 5-in-1 Mobile Companion. This new product from Kingston Technology increases the storage of ones mobile device using USB Flash drives, SD cards or microSD cards up to 2TB. 4640 mAh battery can charge a smartphone up to 2x. Multi-user portable media streaming allows people to stream movies, listen to music and view photos on multiple mobile devices simultaneously. A versatile media reader to backup photos and videos from a camera roll, read SD cards and USB Flash drives from mobile devices, and SD Card/USB Flash drive reader for the PC. With portable Wi-Fi access point to create a Wi-Fi hotspot from a wired Internet connection. Visit http://www.kingston.com/MLWG2 for more information.
Get fit, motivated and connected with Basis Peakthe ultimate fitness and sleep tracker. Peak gives users a complete look at their activity, fitness and sleep, along with smartwatch notifications so they can work towards bettering themselves while staying close to what matters. It tracks heart rate 24/7 and automatically detects walks, runs, rides and sleepwith no button-pushing required. And with occasional nudges to help people reach their goals, Peaks always trying to help users improve. All in a sleek, comfortable design that goes easily from the workout to workplace. Visit http://www.mybasis.com for more information.
For more information about all of the featured products, visit http://www.KillerApps.TV.
About News Media Group Inc.

Founded in 2009, News Media Group Inc. (NMG) produces original television and radio programming with industry experts and celebrities that help public relations professionals gain media exposure for their brands and clients. Based in West Palm Beach, Fla., with studio locations in South Florida, New York and Los Angeles, News Media Group is a leader in organizing and producing high profile Co-Op and Exclusive Satellite Media Tours (SMTs), Radio Media Tours (RMTs) and Ground In-Studio Media Tours (GMTs) throughout the year with Fortune 500 and other leading companies and public relations agencies. NMG shares these trends with consumers through its technology website, KillerApps.TV, and its consumer lifestyle website, InTheNews.TV and their Whats #Trending Now segments.

Visit http://www.newsmg.com to learn more.
Contact:
Karl Wayne, Executive Producer

News Media Group Inc.

(334) 440-6397

Karl(at)newsmg(dot)com