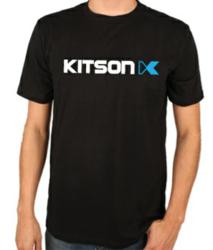 Olympia, WA (PRWEB) December 13, 2012
Being a relative new comer in a well established industry always has its challenges. However, Kitson Boards, the only USA-Based surfboard and paddle board manufacturer, has been well received by the public since its official launch earlier in the year.
Now that boards have been shipped across the nation and surf fans have started to recognize the brand from various appearances at events like Battle of the Paddle, more and more customers wanted to catch a first hand peek at what exactly the carbon fiber recreational board brand can do.
"That's probably the most popular call we receive," said Kitson Boards President, Michael Kitson, "Being the only USA based manufacturer and using ultra durable carbon fiber peaks a lot of interest, people want to see exactly what we can do."
After receiving numerous requests, Kitson Boards launched two new pages on their website so eager fans can get the opportunity to see each and every custom creation that comes out of the shop. The Gallery page and the Video page, both found at the top of the websites navigation are where online shoppers can go to see various boards as they are made.
Founded by Michael and Denise Kitson, Kitson Boards, LLC headquarters is located in Olympia, WA. Kitson Boards are all crafted out of the ultra durable and long lasting carbon fiber material. All production of surfboards, paddle boards and wakesurf boards, as well as the people behind the brand are based in North America and is the only board producer to do so. Kitson Boards prides itself on outstanding customer service and only the finest in recreational boarding and accessories. Free shipping is available throughout the continental USA.