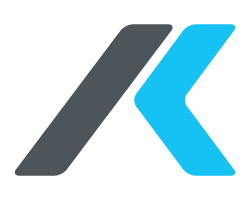 New York, NY (PRWEB) September 26, 2012
KMobile Technology, the leader in digital marketing production services, proudly announces the success of the recently released iOS mobile application Look & Learn: Animal Alphabet in collaboration with National Geographic. Within hours of its launch the mobile application shot up the ratings and made the iTunes App Store's top 10 Top Paid Apps list and was selected as a featured app by Apple.
The mobile application takes learning the alphabet to a new level by using digital media to help advance education of children at an early age. This app is ideal for preschoolers and pre-K students and features six games, 60 animals and 100 photographs. Through the games children are able to practice writing and recognizing letters, connect them in alphabetical order and participate in other fun activities.
KMobile Technologys Founder, Chief Executive Officer and the innovator of the app, Daniel Kaye, made Look & Learn come to life. His vision drove the overall functionality of what has become one of KMobile Technologys most successful mobile application to date. "I'm very proud of the product we were able to develop with National Geographic. KMobile Technologys creative and development team executed a first class mobile application for a great partner. I couldn't be more excited to watch the success of the app. It's all very cool to see."
To learn more about KMobile Technologys digital production capabilities and services, please visit the company's website at http://www.kmobiletech.com.
For more information or to download the app visit: http://itunes.apple.com/us/app/look-learn-animal-alphabet/id546485388?mt=8.
About KMobile Technology-

Founded in 2007, KMobile Technology is a privately held, digital marketing production partner, headquartered in New York City with offices in China and a production "center of excellence" in India. The company specializes in Digital Production, Marketing Operations and Platform Support for over 130 of the world's leading brands. Today, KMobile Technology provides services to a host of Fortune 500 clients, including the top consumer companies, major technology leaders, and leading travel brands. For more information, please visit http://www.kmobiletech.com
Media Contact: Rachel Bernstein