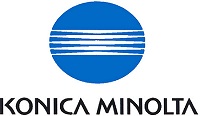 Ramsey, N.J. (PRWEB) November 26, 2012
Konica Minolta Business Solutions U.S.A., Inc. (Konica Minolta) announces that Konica Minolta Business Solutions Europe GmbH, the European headquarter of Konica Minolta Holdings Inc. Group, recently signed an agreement to acquire Charterhouse PM Limited, a leading European marketing services production company.
The acquisition allows Konica Minolta to provide print and outsourced marketing management capabilities to customers, and is part of the companys strategy to invest in Print Management Services. Thinking Beyond Printing, Konica Minoltas services strategy combines Print Management Services (PMS) with Marketing Management Services (MMS), as well as managed print services (MPS) with Business Process Consulting (BPC). The company has created four focus areas that deliver significant value to customers including: Optimized Print Services (OPS); Managed IT Services; Software and Solutions; and Commercial Print Management. The acquisition of Charterhouse is the companys entry into the Commercial Print Services space.
As a result of our services strategy and EnvisionIT positioning that combines services, integrated software solutions and product, we are better able to align with our customers and assist with solving critical business workflows, says Sam Errigo, senior vice president, Business Intelligent Services, Konica Minolta Business Solutions U.S.A., Inc. Our EnvisionIT offering provides us with a distinct competitive advantage and positions us as a leader in the market.
"Core to our overall services and solutions strategy is to offer our Dealer and Direct Sales Channel new growth opportunities that add incremental value to their respective customers, says Rick Taylor, president and COO, Konica Minolta Business Solutions U.S.A., Inc. The acquisition of Charterhouse is a major step in our transformation process to a services focused company and aligns with our future direction."
The company has already begun executing on this strategy with its EnvisionIT Production offering and the EngageIT Automation and EngageIT XMedia (cross media) solutions aimed to help print production service providers maximize profits through increased workflow efficiency, and expand their service capabilities to help customers leverage the power of multi-channel marketing.
Konica Minolta has seen continued growth and market opportunity for its EnvisionIT Education, Legal, Healthcare and Production Print solutions. Earlier this year, industry analysts Buyers Laboratory Inc. (BLI), named Konica Minolta 2012 Document Imaging Solutions Line of the Year, based on the companys exceptional solutions portfolio across the range of document imaging software categories.
Konica Minolta will continue to expand its EnvisionIT strategy through: