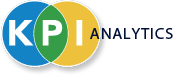 Austin, TX (PRWEB) April 23, 2013
KPI Analytics, Inc., a prominent provider of B2B demand generation services, recently announced that industry leader C.J. Hauptmeier has joined the organization to serve as Chief Executive Officer. Hauptmeier brings over 20 years of experience in demand generation and customer renewals strategy and execution, operations management, and systems automation.
Hauptmeier's proven track record in leading revenue growth, combined with his experience and passion for engineering and implementing effective operations, makes him a natural fit as KPIs CEO, according to Joe Bisignano, a managing partner of KPI.
"We are thrilled to have C.J. as our CEO," Bisignano said. "For many years, C.J. has proven to be an innovator and leader in the demand generation space. He brings a leadership style that inspires and creates collaboration and shared responsibility, and the entire staff is looking forward to working with him in his new role."
Hauptmeier is equally excited to take his talents to a new position at KPI Analytics. Because of his extensive background in install base sales support and lead generation services, he is prepared to implement a number of proven strategies at KPI to help continue the company's success.
Obviously, companies need new business and they need to retain and grow their customers," Hauptmeier said. "There are more options than ever to help them get the job done. As a practitioner and consumer, I know there is a better way, and KPI is doing it balancing data, messaging, representation, lead generation, automation, and analytics in a way that truly scales and minimizes wasted resources and cycles. KPI is helping global brands as well as small companies and channel partners to thrive in this environment and I am excited to be a part of this team.
Prior to joining KPI, Hauptmeier served as vice president and general manager of global B2B sales at Total Defense (formerly CA Technologies), where he built their global inside sales and channel partner management operations. Before working at Total Defense, Hauptmeier ran global maintenance renewals for CA Technologies security division (NASDAQ:CA). He managed sales teams and outsourced partners in North America, Europe, and Asia, increasing global maintenance renewals by more than 50 percent year over year in CAs largest segment resulting in millions of dollars of additional renewal revenue.
Before joining CA, Hauptmeier held various executive and sales leadership roles at companies such as Rainmaker Systems (NASDAQ: RMKR), where he led a massive turnaround as VP of Sales and GM and also ran the global B2B demand generation services business. In addition, he served as VP of Sales and then CEO at Sunset Direct, a B2B demand generation pioneer with multiple years of 100 percent growth and a rank of 28th on the Inc. 500 list.
KPI Analytics, Inc. is a leading demand management agency that supports corporate sales and marketing organizations through integrated lead generation programs, data services, channel marketing support, and web marketing solutions. Since 2008, KPI has been successfully driving revenue for business service, technology, and manufacturing companies targeting the private and public sector.
For more information about KPI Analytics, Inc. visit http://www.kpiroi.com or contact:
Joseph Bisignano

Managing Partner

KPI Analytics, Inc.

joeb(at)kpiroi(dot)com

512 493 9665