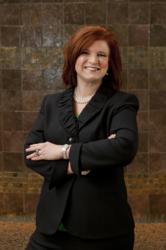 Washington, DC (PRWEB) February 04, 2013
Colleen Brzozowski, a veteran of more than 20 years in the meetings industry with special ties to the financial and insurance sector, has joined the Krisam Group and Global Events Partners (GEP) as Director of Sales in the Chicago office. Krisam Group (Krisam) is the top national sales company representing over 250 unique Member hotels and GEP is a leading partnership of destination management companies (DMCs) worldwide.
Brzozowski is active in the Financial & Insurance Conference Planners Association (FICP) and served as its Hospitality Partner Advisory Council Chairperson in 2012. She will continue to serve on the HPAC as Past-Chair in 2013. With her established connection within the FICP market and her strong Midwest experience, Colleen brings a successful combination to our Chicago office, said Jim Schultenover, President of Krisam and GEP. We are excited about the contributions she will make to our Midwest operations.
Its great to be a part of the Krisam and GEP organizations, said Brzozowski. and to now represent the best players in the meetings industry including some of the most unique properties for events of all types. Im really looking forward to this new opportunity.
Prior to joining Krisam and GEP, she spent 12 years with Grand Traverse Resort and Spa, Traverse City, Michigan, most recently as Director of Sales, overseeing more than

$ 10 million annually in group sales revenue. During her time at Grand Traverse, she was honored with the Traverse City Business News annual 40 under 40 award consecutively in 2011 and 2012 and selected as a 40 under 40 for Collaborate Magazine (North American collection).
More About Colleen Brzozowski
Brzozowski began her career while still in college serving as the student manager of the Fetzer Center, an IACC certified conference facility at Western Michigan University, Kalamazoo. She subsequently served as Director of Sales at Holly Inc (Holiday Inn)., Kalamazoo, and Sales Manager at Yarrow Inc., Augusta, Michigan. In 2001, she joined Grand Traverse Resort and Spa as Executive Meeting Manager rising through the ranks to Director of Sales in 2007.
Active in industry associations, she serves on the seven person FICP Hospitality Partner Advisory Council, serving as Chair in 2012 and serves on their Education Forum Design Team. She is also a member of Meeting Planners International, Chicago Area and Michigan Chapters; and the Michigan Society of Association Executives, including serving on the Member Orientation sub-committee for their annual conference.
Brzozowski studied for a Bachelors of Business Administration at Western Michigan University, Kalamazoo, with a major in marketing and a minor in business administration.