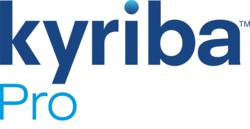 SAN DIEGO, CA (PRWEB) February 26, 2013
Kyriba, the leader in cloud-based treasury management solutions, has launched Kyriba Pro, providing a wide range of cash visibility, productivity and control tools to mid-market treasurers and CFOs. The solution incorporates deep functionality at an attractive price point for smaller corporate treasury departments.
Kyriba Pro is based on the companys industry-leading, cloud-based treasury management platform, Kyriba Enterprise. Kyriba Pro was developed specifically for mid-market companies, enabling treasurers and CFOs to streamline and automate daily treasury management tasks, improve cash forecasting and visibility, and make more informed financial decisions.
Key features of Kyriba Pro include: