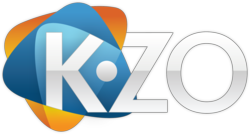 Reston, VA (PRWEB) September 20, 2012
As technology offerings become increasingly complex for business, its important for Chief Information Officers (CIOs) to stay on top of the latest trends in enterprise software. With plenty of helpful resources online, KZO Innovations (http://kzoinnovations.com) has released its Top 25 Must-Read Blogs for CIOs to help professionals stay in touch with leading industry news and software.
Staying on top of the latest technologies can be difficult and time consuming for any IT professional, said Jeff Fissel, co-founder and Vice President of Solutions at KZO. We created this list so CIOs and information technology professionals know exactly where to find the leading industry news, trends, and insights regarding the rapidly changing world of enterprise software.
KZOs Top 25 Must-Read Blogs for CIOs is divided into three IT categories: technology, leadership, and business. It highlights content written by IT professionals at NASA, Forrester Research, Microsoft, HP, and more. The list also boasts contributors from Forbes and The Wall Street Journal, who cover current IT trends affecting business strategies.
CIOs are currently faced with searching through fragmented information offered by one site or another in an attempt to stay up-to-date on industry news, said Fissel. We hope this list serves as a valuable resource that CIOs can easily turn to for all of the information they need.
Click here to see KZOs list of the Top 25 Must-Read Blogs for CIOs.
About KZO Innovations
KZO Innovations is a video software company that provides an on-demand video platform for the Enterprise, Government and Small Business. KZO solutions are designed to enable everyday business professionals to record, manage or deliver online video to both internal and external users. If you are interested in learning more about The KZO Video Suite, please visit kzoinnovations.com.