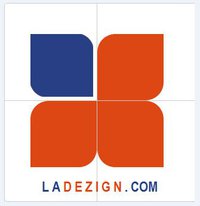 Los Angeles, CA (PRWEB) October 03, 2012
LA Dezign (http://www.ladezign.com), a leading West Coast online branding agency, debuted its well-honed Who, What, Why online positioning strategy in a featured presentation at the Internet Marketing Association conference, held at the Aria Resort & Casino in Las Vegas. The presentation, delivered by co-founders Jason Ciment and Michael Moshkovich, was the culmination of over a decade of research, experimentation, and implementation into what makes a compelling high-performance website.
Mr. Ciment, who runs the Los Angeles office, addressed the 3 main types of content that can be used to subtly convert a casual web visitor into a viable lead or sale. His methodology went way beyond the pedestrian and overemphasized call to action button. He used both humorous visuals and catchy headlines to emphasize how to best use content to increase both visitor conversions and search engine rankings. Mr. Moshkovich, who runs the Phoenix office, then drove home the point that a beautiful and smart website is worthless if there is no one coming to visit it. Using some very simple and practical slides, they both highlighted free and paid software applications that would assist companies on a do- it-on-your-own basis to accomplish SEO techniques, including back linking, competitor analysis, and targeted keyword discovery.
According to Jason Ciment, The 2012 IMA Conference gave LA Dezign a prime venue to share our experience and knowledge of online marketing to a very intelligent audience, including employees from Microsoft, LinkedIn, Oracle, and Adobe. He added that he was, completely surprised that so many highly qualified and experienced web marketers expressed their strong interest in applying the LA Dezign 3 step formula for online positioning. Considering that the model used in their presentation was selling bananas to monkeys, chimps and gorillas, Jason and Michael succeeded in taking an oft complex set of web design rules and guidelines and transforming them into action items to be easily accomplished by audience members.
An abstract of the speech is available at http://imanetwork.org/2012conference/presenters/.
About LA Dezign
LA Dezign is a West coast based branding agency offering print graphic and website design, search engine optimization, reputation management and social media marketing services to the B2C and B2B markets. From offices in Los Angeles and Phoenix, they help local and national businesses to grow their brands more efficiently online and to identify ways for clients to improve their internet traffic, client leads, sales, and reputations. For more information about LA Dezign, please visit http://www.ladezign.com or either location: 5455 Wilshire Blvd. Suite 901 Los Angeles, CA 90036, or 22044 N 44th Street, Suite 218, Phoenix AZ 85050.