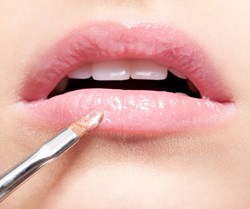 Los Angeles, CA (PRWEB) July 25, 2013
Lady de Cosmetic, known as the online makeup store with the large inventory and affordable prices, is making their inventory larger still. They have just added several new kinds of lip makeup from from L.A. Colors. These include Lip Polish Lip Gloss (in 24 colors), Glossin Go Lipgloss (24 colors), Jellie, Shimmer & Sparkle Lip Gloss (24 colors in all), Lip Liner Pencils (19 colors) and Moisture Lipstick (52 colors).
Weve added hundreds of new products from L.A. Colors as well as others, says Daniel D., general manager of Lady de Cosmetic. Our goal is to offer the largest selection of cosmetics products of any online retail outlet.
Check out our site and check out these awesome new lip glosses and enhancers, continues Mr. D. Even if you have a small budget, we have plenty of high quality cosmetics that everyone can afford. Name brand products are just not feasible for a lot of people these days, but our goal is to make beauty available to everyone.
Luxury products, such as make-up, are among the first things to be cut from the household budget when times are tough. But these new L.A. Colors lip enhancement products are affordable for everybody, no matter the budget.
Currently, the Lady de Cosmetic line is expanding, with hundreds of new products from L.A. Colors being added to the website.
And the fashion world is buzzing with excitement. Quality-wise, these products are just as good as the big names, blogs one fashionista. But when you factor in the low prices, Id say that Lady de Cosmetics are the best products on the market.
Its no great secret how were able to offer such low prices, says Daniel D. For over 20 years weve cultivated solid relationships both here and abroad with wholesalers and manufacturers of quality cosmetics. By buying in bulk, we get great deals, which we pass on to our customers. Everyone can afford to look and feel beautiful with Lady de Cosmetics.