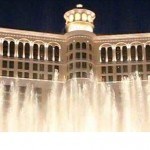 Las Vegas, Nevada (PRWEB) January 13, 2014
Las Vegas has become home to another global company as Dallas, TX-based Z-Acquisition Group has announced the launch of Small Business Internet Marketing Co. The Texas venture capital group has been known more for their international investments the past couple of years, with openings of offices in Moscow, Russia, Kiev, Ukraine, Hong Kong, the Philippines, and Pakistan, along with rumors of an upcoming Dubai location.
From an outsiders perspective, the announcement to fund this perceived smaller operation seemed not to fit with their most recent investment pattern. When asked about this potential change in investment strategy, Dennis Zedrick, Chairman of Z-Acquisition Group, said There is no plotline change here. When pressed further on the topic, the no-nonsense executive added Z-Group has always worked in the very small business space, the area where most private equity, and M&A guys dont want to play. The majority of the work in that area has always entailed building marketing programs for startups and rebuilding marketing and sales teams for the distressed companies we acquire. We have had our in-house marketing and coding teams in place for 6 years now, and they have been servicing companies in our portfolio, some foreign operations, and various pro bono deals we get pulled into doing, stated Zedrick. So we put a great brand name on a team that already existed, and now they can go and service other small businesses that need help with revenue.
Small Business Internet Marketing Co. is targeting people in the B2B segment that could use services related to Internet marketing for small business owners. Their services are available to small businesses anywhere in the world.
For more information about how Small Business Internet Marketing Co. works, as well as the services they offer, please contact them via one of these options:
Mail: 1785 E. Sahara Av. Ste. 490-1063, Las Vegas, NV 89104