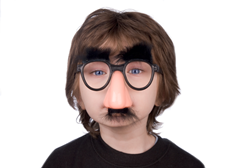 Seattle, WA (PRWEB) January 15, 2015
Search Engine Optimization has come a long way. And yet, there are still several areas that are commonly misunderstood by business owners and marketers. In their latest article, Fannit tackles 3 of the biggest SEO ideas that most people dont know they have wrong.
The first idea discussed by the article is the misconception that SEO is still an old method of employing tricks and strategies to unfairly attract more clientele. The article describes how this is no longer the case
Search engine crawlers and algorithms have matured dramatically over the past several years, helping to keep dishonest tricks from helping a pages SEO.
Another idea discussed by Fannit is that SEO will guarantee a website more traffic and customers. The article, however, states that one of the factors that serve to make this guarantee false is that. Instead, most people that punch a search into a search bar are looking for something specific. Each website has to compete with thousands of others to come up in the top results.
In addition to this, Fannit warns that increased traffic does not mean more customers. The article says, Even if your site does get increased traffic, it does not mean visitors are moving down your sales funnel. Other steps are required for customers to be found through your website.
For more information about how SEO impact inbound marketing, or to learn more about the inbound marketing services Fannit offers, visit their website at http://www.fannit.com.
About Fannit

Fannit.com is a full service internet marketing agency that helps companies increase their online presence through engaging and well placed content. They service Seattle area and U.S. based companies for content development, SEO, PPC, E-mail, Press Release, and Website Funnel Optimization.

Fannit

2911 Hewitt Ave

Everett WA 98201

425-359-7989