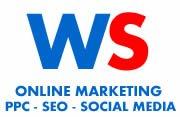 (PRWEB UK) 7 January 2012
Following some extensive research, by Waseem Saddique, one of the more common issues facing PPC marketers today is differentiating between what is a Good lead and what is a Bad lead. Whilst many companies tend to say it doesnt matter to them either way, as long as the ROA numbers look good, there are those that value their clients and benefit from referrals to potential customers.
Waseem comments: For those who tend to ignore the value of quality leads, this can only be described as bad business practice.
In order to overcome the issue of dealing with poor business leads, Waseem Saddique offers his expert marketing knowledge and provides some key tips when developing good quality PPC leads.
The fundamental principles
Understand that the After Click is just as important as the Before Click Those in PPC marketing who simply focus on conversion quantity and avoid conversion quality are setting themselves up for a fall. The simple truth is that no client will stay with you if business leads do not show evidence of bringing in the money. Yet, such major issues can be resolved if companies simply took the time to communicate and engage with their clients asking targeted questions like: