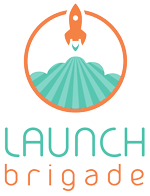 Santa Cruz, California (PRWEB) October 16, 2013
Launch Brigade, a website development company, has partnered with Looker, Cruzio Internet, and Product Ops to create a technology training course for Santa Cruz County Regional Occupational Program, teaching curriculum to local high school students.
These courses speak to Launch Brigades investment in the community and growing local talent. This is one of Launch Brigades core values which evolved from Santa Cruz App Dev, which was a effectively a social experiment in building a team from local college students. Also, Launch Brigade CEO Chris Miller attended ROP training courses when he was in high school, and felt it was a great way to give back to the community. Both Miller and Launch Brigade believe giving back to the community and caring deeply about customers needs go hand-in-hand.
The courses will take place twice a week for two hours per day until June 30, 2014 at Cruzio Internet, located at 877 Cedar Street in Santa Cruz.
For more information about Launch Brigade, visit its website at http://www.launchbrigade.com/, or call them at 866-549-5351.
About the Company

Launch Brigade specializes in making its customers successful on the Internet. They do this by creating engaging websites that are search engine optimized, "mobile-friendly" and can be edited with ease directly by the customer. Websites are built using the WordPress Content Management System, which is used by over 20 percent of Internet websites today. Launch Brigade works with its customers to determine their business goals and provides a road map on the steps necessary to turn their website into an effective marketing machine. They can assist customers with every aspect of their website including logo, branding, graphic design, social media, and search engine marketing. They also offer highly effective e-commerce solutions, whether a customer only has a few products to sell or thousands. Launch Brigade has put together a team of extremely talented professionals, each specializing in an aspect of its service offerings. Every member is a local resident of the Bay Area, and they never use offshore companies to fulfill services. Launch Brigade customers will become a member of their team, and they will be available to assist with any needs beyond the initial project. Contact them today so they can launch a new website.