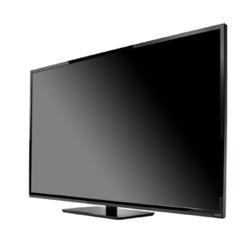 Atlanta, Georgia (PRWEB) November 30, 2012
Expert reviewers from CEAG's TV Buying Guides have detailed a number of new LED and Plasma TVs that have been recently released and are perfect for the holiday season. The Sony HX950 series is the highlight of the new TVs. First up is the Sony XBR55HX950 LED TV. Jack Burden, the Senior Editor at lcdtvbuyingguide.com, says, Sony's newest latest and greatest HDTV with a "reasonable" price has difficult-to-produce full array local dimming. When Sony introduced its first full array local dimming LED backlit TV a couple of years ago it received one of our best picture ratings – especially for an LED TV due to very good black levels and localized contrast. This new Sony will surpass that unit and Sony will have one of the best viable local-dimming TVs on the market.
The reviewers also took a look at the 65 inch model from this series as well, the Sony XBR65HX950. The included OptiContrast panel does a nice job of producing deep black levels while capturing inbound ambient room light and not allowing it to escape, thus producing a picture with less reflection. Colors and depth appear much better from this panel than they do from screens that contain a more matte-type finish. Jack Burder also noted, the Intelligent peak LED backlighting will control contrast based on room light conditions as well as the on screen images being displayed. Sony has long been one of the best if not the best TV manufacturer when it comes to upconversion and scaling technologies.
The Vizio E Series LED TV recently received some new models for the line up. The Vizio E601I-A3 is the 60-inch model. Jack Burden reviewed this one as well. The TV has many highlights including the Razor LED backlighting system is the driving force behind picture quality on this set. A refresh rate of 120Hz and a 6ms response time ensure smooth and stable images. This TV has a dynamic contrast ratio of 1,000,000:1 and 1.07 billion colors to make for great picture reproduction. The TV is going to produce deep blacks and bright whites while keeping colors bright and accurate. This models also incoporates an ambient light sensor for automatically adjusting brightness of the TV according the current light in the room.
The newest plasma TV out for the holiday season is the Panasonic TC-P60U50. The set is a budget entry in to the large size arena. Black levels and contrast on the TC-P60U50 are not as strong as the higher end plasma models. It is important to note the black performance of this television is still excellent when compared to budget priced LCD and LED televisions. A highlight is dark shadow detail which is excellent here on the U50, Jack Burden says in his review. Basically, the TC-P60U50 gets things right from a budget perspective. A good 1080p picture is worth more in my opinion than a 720p panel with 3D and a lousy picture quality. There's not much that can compete when you forego 3D and Smart TV.
About CEAG Inc.

Consumer Electronics Advisory Group Inc. operates several premier buying guide websites, including plasmatvbuyingguide.com, lcdtvbuyingguide.com, and 3d-tvbuyingguide.com among others. Online since 1999, the company provides objective and thoroughly researched information through professional reviews performed by seasoned reviewers. Editors Robert Wiley and Jack Burden have been reviewing televisions since the first commercial plasma TVs hit the market in year 2000. ISF calibrator John Wirtz has been calibrating televisions professionally for 10 years. The company adheres to strict testing guidelines using the highest caliber equipment. Company web sites have more than 15 million unique visitors each year in the fast growth consumer electronics industry.